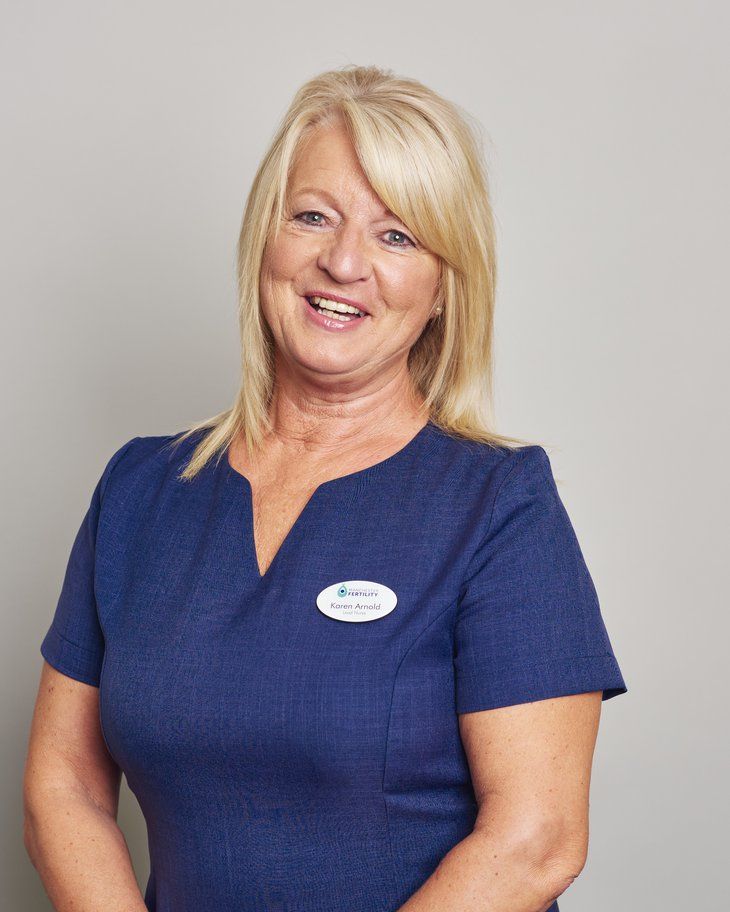 Karen Arnold
Lead Donation Nurse
Karen Arnold
Karen joined Manchester Fertility originally in 2001 after returning from Australia where she worked as a midwife within a private hospital.
In 2006 Karen left to pursue research in reproductive medicine. Following this year of research Karen then resumed back into clinical practice and remained within the IVF unit at St Mary`s Hospital in Manchester where she performed embryo transfers and completed a ultrasound scanning course, before rejoining the team at Manchester Fertility.
Karen says: "It's always been of paramount importance to give every patient we treat individualised care, and to try to make their journey through treatment as smooth as possible. Our caring and compassionate team has such considerable expertise and knowledge, we're all focused on achieving the best outcome for you."