Understanding the fertility treatment costs
When you're planning IVF and fertility treatment, one of the key things you're going to want to know is how much your fertility treatment costs.
But it's not always easy to work out what you're paying for, how this might compare and what is or isn't included, as fertility clinics charge differently. 
At Manchester Fertility, we focus on tailored fertility treatment and clear, upfront transparent pricing for treatments. So you know the total cost for your fertility treatment, with no hidden extras, right from the start. 
Here's a quick guide to how your fertility treatment is typically planned and priced at Manchester Fertility:
What your basic fertility treatment cost includes
The cost of a cycle of treatment on our price list, such as IUI or IVF, includes all the standard processes and procedures for that particular treatment. 
Two counselling sessions are also included in all treatments, providing essential emotional support as and when you need it.
The price of an IVF cycle at Manchester Fertility, for example, covers:
Cycle planning
Injection teaching
Blood tests & monitoring scans
Ultrasound guided egg collection with light conscious sedation
Sperm preparation and insemination of eggs
Embryo culture to Blastocyst stage
Embryo transfer with EmbryoGlue
Track and trace laboratory electronic witnessing
Pregnancy scan or follow-up consultation
Two counselling sessions
Fertility Treatment Prices
Please see our full price list for all our fertility treatments here.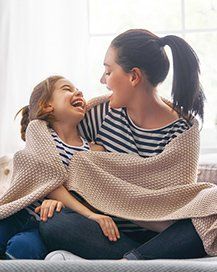 What's not included in basic fertility treatment costs?
Here's what isn't included in a basic treatment price:
Pre-treatment testing & initial consultation
These fees cover the testing we perform to assess your fertility, so your doctor can devise the right treatment plan for you. Tests include a pelvic ultrasound scan, semen analysis and viral screening blood tests. 
Your doctor will then meet with you to discuss your results, and the best way forward for you to have a baby. You'll receive a fully-costed, personalised treatment plan after your consultation.
Diagnostic testing
If any additional diagnostic tests are required, these are also charged separately. Additional tests would be things like a HyCoSy procedure to check tubal patency or a SpermComet test to assess sperm DNA damage. 
Medications
Fertility medications such as those needed for IVF are not included in the basic fertility treatment cost because every patient has their own unique prescription and protocol. 
We have our own recommended and competitively-priced pharmacy partner, who can arrange safe and secure delivery of your medications straight to your door. 
Additional techniques
Based on your diagnosis or fertility history, you may be advised to consider specialist testing such as embryo genetic testing. Or you may wish to include optional time-lapse embryo development in your IVF cycle. We'll explain the evidence, benefits to you and associated costs, so you can make an informed decision. 
Embryo freezing and storage
If you have any good quality remaining embryos from your treatment cycle, these can be frozen and stored for future use.
HFEA licence fee
The HFEA fee covers the costs of regulation and licensing for your treatment.
Individualised cycles, individual pricing
At Manchester Fertility every treatment cycle we perform is personalised and unique to every patient.  
Whilst some patients may have a very straightforward cycle of treatment with minimum testing required, others may need specialist additional testing or specific procedures to maximise their chance of a baby. 
You can be assured that every fertility treatment cost in your treatment plan will be clearly explained to you.
What are my funding options for fertility treatment?
We also offer our own fixed-price treatment packages and third-party pre-paid plans.
Our packages are designed to alleviate many of the worries people have about self-funding fertility treatment, such as cost control, paying for further cycles if you need them or unexpected fees. 
We offer packages for the most popular fertility treatments, including IVF, ICSI, IUI, donor insemination and IVF with donor eggs. You can explore packages and plans here.
Want to know more about IVF and fertility treatment costs?