Why choose us?
Watch our video to see why our patient-centered and transparent approach to your fertility journey, together with our outstanding reputation for patient care, has made us one of the most trusted fertility clinics in the UK.
Free one-to-one appointments
If you are considering fertility treatment, you're bound to have lots of questions. That's why we offer free one-to-one appointments with a New Patient Coordinator, who can answer any questions you may have about your treatment options.
Next available appointments:
Tuesday 8th December 2020 at 9:00 a.m.
Tuesday 8th December 2020 at 2:00 p.m.
Wednesday 9th December 2020 at 2:00 p.m.
Thursday 10th December 2020 at 9:00 a.m.
Thursday 10th December 2020 at 10:00 a.m.
Thursday 10th December 2020 at 11:00 a.m.
…and 3 more
Book now
Treatments & Services
Discover the ways we can help you have a family. Explore popular treatments and fertility services: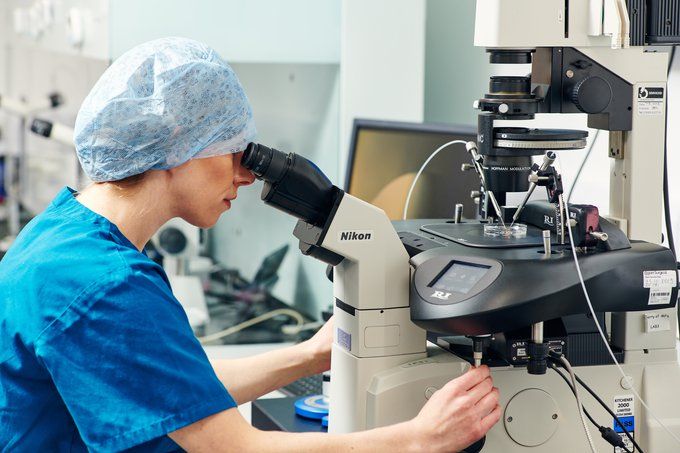 Manchester Fertility made us feel like an extended family
"Right from the friendly reception team to the consultant specialists, we were given a realistic view of what lay ahead of us."
Cheryl and Michael
Read more