Awards & Ratings
As a result of our commitment to our exceptional patient care, we are proud to have received two awards.
Our patients are at the heart of everything we do, and we pride ourselves on providing the highest quality of care to every single one of our patients and are honoured to be recognised for these awards. Thanks to our experience of over 35 years and the dedication of our expert team supporting patients through their journey.
We also receive ratings from our regulatory authority standards HFEA and The CQC to ensure we meet all clinic regulatory standards.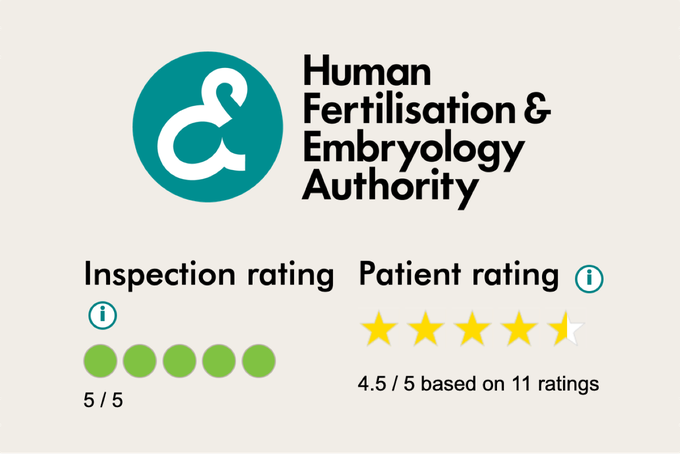 HFEA Ratings
Manchester Fertility has been licensed by the regulatory authority HFEA since 1992.
All UK clinics must have a licence to operate. The HFEA inspectors visit our clinic every two years to ensure we continue to operate safe, legal and quality services. They look at our laboratory and equipment, the clinic's consent and other procedures and the patient information. They also ask for patients feedback. Then the inspector's assessment decides how long the licence should be, which determines our rating.
Our HFEA inspection rating is: 5/5
Our HFEA patient rating is: 4.5/5 (Based on our patient reviews).
CQC Rating
Manchester Fertility were inspected by the regulatory authority, the Care Quality Commission (CQC) in July of 2020.
The inspectors from the CQC came in to talk to our staff, check that the right processes and systems are in place and ensure that we are compliant in meeting national standards. All our services were fully compliant and we were rated good for all their criteria.
We are award winners
We are proud to have been recognised for our outstanding care and to have won two awards:  Best Fertility Clinic – North West England and Patient Care Excellence Award – Cheshire.
We pride ourselves on providing the highest quality of care and it is fantastic to be recognised for the exceptional support we have provided for more than 35 years, with over 7,000 babies born.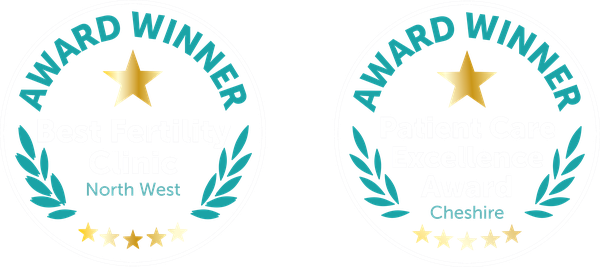 Best Fertility Clinic

North West England

Patient Care Excellence Award

Cheshire
Why we're award winning...
UK Leading Fertility specialists

Dedicated team of experts

Purpose built state of the art clinic

Expert, patient-focused and trusted fertility care

Consistent success rates

Our own egg and sperm donor banks