IUI – otherwise known as Intrauterine Insemination or 'artificial insemination' – is a type of fertility treatment that encourages pregnancy by placing prepared, quality sperm close to the egg for fertilisation.
It involves placing partner sperm, or donor sperm, into your uterus around the same time you naturally ovulate. You can take a pregnancy test two weeks later.
IUI is usually performed without the use of fertility medication, with a typical cycle of treatment taking just four weeks.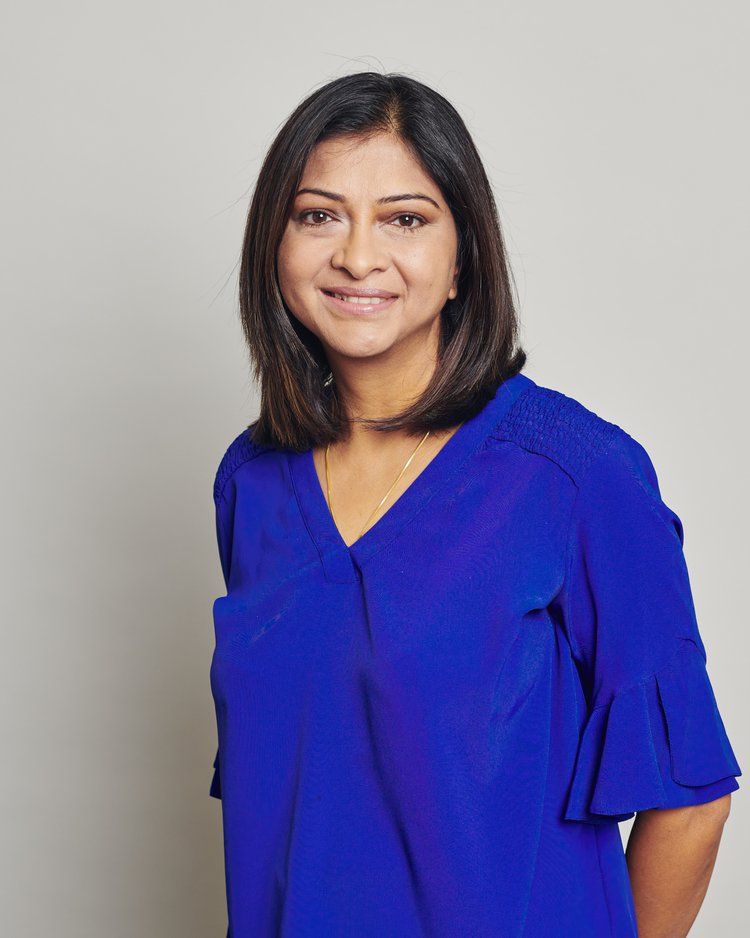 Dr Anamika Rao
Fertility Consultant
Have you been considering IUI? Are you ready to take the next step? Book an appointment with one of our fertility specialists. This is where you can find out more and start your fertility journey.
IUI may be advised if: 
You have ovulation problems – IUI can be used in conjunction with fertility drugs to boost the number of eggs you produce 
You have unexplained infertility. In order for IUI to be successful, there must be enough healthy, motile sperm available and the fallopian tubes must be open and healthy, with no blockages. If not, IVF may be a more suitable course of treatment
You are using donor sperm
Your partner has previously frozen his sperm
1
Pre-treatment investigations
We first need to ensure that IUI is suitable for you. This involves you testing for ovulation at home across a couple of cycles prior to treatment, using an ovulation prediction kit, so we know if you are ovulating or will need fertility medications. We assess your risk of having tubal problems, discuss whether a fallopian tube test is needed, and, if you have a partner, check his sperm for any issues.
2
Consultation
Your fertility consultant will explain your personal treatment process and provide you with a fully costed and transparently-priced treatment plan.
3
Identifying ovulation
IUI is usually performed in a natural cycle, using the egg you ovulate each month. Or we can use fertility drugs if you have irregular ovulation. We will be able to identify when you have ovulated, so IUI is performed at exactly the right time.
4
Preparing sperm for insemination
Sperm is washed and prepared. Sperm washing is a process where sperm is separated from the seminal fluid. After washing, only the most active sperm remain and any chemicals or fluid that may interfere with fertilisation have been removed.
5
IUI procedure
The washed sperm is gently inserted into the uterus using a fine catheter. This is a simple, painless and quick procedure. After IUI you do not need to stay in the clinic, although you are welcome to rest for a short while. 
6
Pregnancy test
You can take a pregnancy test two weeks later. Our midwife will support you during this time. If your pregnancy test is positive, we'll arrange for your first pregnancy scan at our clinic. Although some women achieve pregnancy straight away through IUI, it is not unusual to need more than one cycle of insemination.
IUI is a very common type of fertility treatment and we have many years of expertise and success in IUI treatment, using partner sperm or donor sperm.
Learn more about our approach and meet some of the many families who have had successful IUI treatment with us.
Free one-to-one appointments
If you are considering IUI fertility treatment, you're bound to have lots of questions. That's why we offer free one-to-one appointments with our New Patient Team.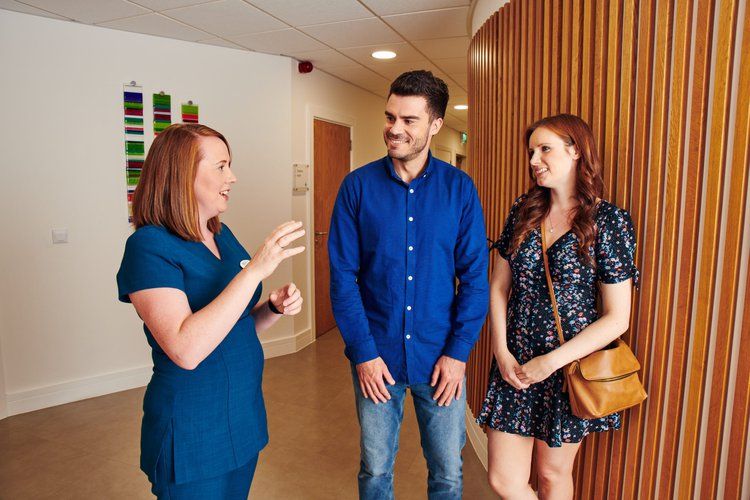 ""I finally have managed to message. I'd have done it earlier, but I don't stop, thanks to the two beautiful boys you have given us the opportunity to have. Your …"
Caroline and Claire
"He is simply incredible and the light of our lives."
Nikita and Victoria
A cycle of IUI with partner sperm at Manchester Fertility costs £1,400*. This includes:
Sperm  preparation
Electronic witnessing
IUI procedure 
Pregnancy scan or a follow up consultation HFEA licence fee
If you are using donor sperm, a cycle of donor sperm insemination costs from £2,150*. This includes:
Donor sperm
Donor matching
Preparation of donor sperm
Insemination procedure (IUI)
Electronic witnessing
Pregnancy scan or follow-up consultation
HFEA licence fee
Or you can choose to fund your IUI cycle through a package, which gives you fixed-cost peace of mind and up to three insemination cycles. We have packages for IUI treatment with partner and donor sperm but if you'd like to review our prices for treatments take a look.
Explore IUI package options or try out our Cost Calculator for an indicative price. 
* You will be given a full breakdown of your IUI treatment costs at your consultation. 
How long does IUI take?
A typical natural cycle of insemination takes around four weeks, including pinpointing ovulation and pregnancy test.
What if IUI doesn't work?
Some women do conceive first time through IUI but it is not uncommon to need more than one cycle of insemination to achieve pregnancy. If IUI Is unsuccessful a number of times, your consultant will review your cycle and treatment path, and may advise further tests, to see if there are any changes that can be made to improve your chances of success. It could be that IVF is a better option for you.
Should I have IUI or IVF?
IVF does have higher success rates per cycle, but many patients will start with IUI if they are using donor sperm. Your consultant will advise if you can try IUI to conceive or if you would be better to start with IVF.
Other useful resources for those seeking information about IUI
Want to know more about IUI?
Speak to our friendly New Patient Coordinators. We open today at 7:00am.