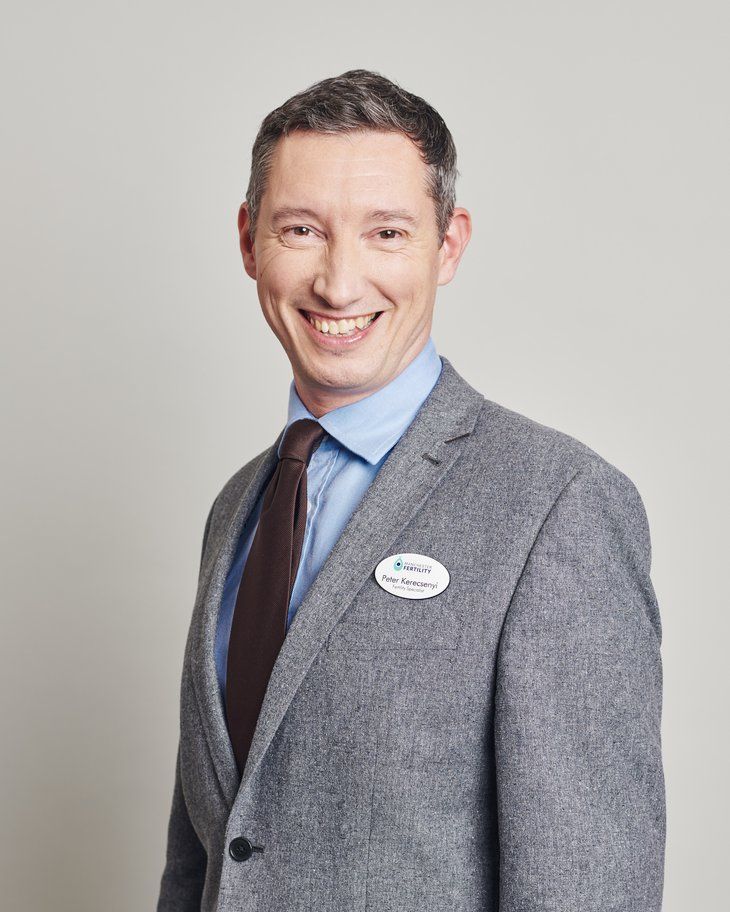 Peter joined the Manchester Fertility team in 2009. He undertakes consultations and performs all the related investigations and therapies.
"I was always thrilled to find ways to improve the quality of clinical care and patient experience. Here at Manchester Fertility, everybody has the same dedication. During my work the greatest challenge, and also reward, is to understand the unique and individual fertility story of each and every patient. I think this is the key to a good partnership and of the success during this amazing journey."
Peter also worked as Consultant Gynaecologist at CareUK Greater Manchester NHS CATS, having qualified in 2000 in Hungary and gained his EBCOG recognized specialisation Obstetrics and Gynaecology in 2005. He has good experience in both obstetrics and gynaecology. He enjoyed research fellowship in Reproductive Endocrinology in Oulu University Hospital, Finland. He gained subspecialisation in Clinical Genetics. He is a member of the British Fertility Society and diplomat of RCOG Faculty of Sexual and Reproductive Healthcare (DFSRH).