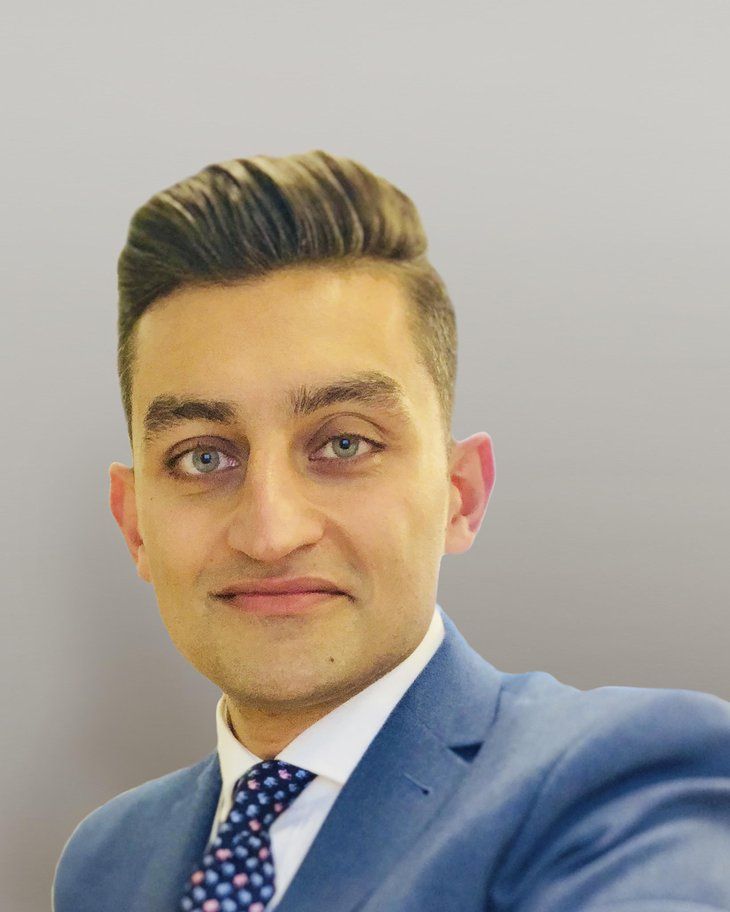 Dr Vaibhav Modgil
Consultant Urological Surgeon and Andrologist
---
Research interests

Male sexual and reproductive health

Registered with

General Medical Council: 6149889

Languages

English, Punjabi, Hindi, Urdu
Meet Vaibhav
Vaibhav is a highly qualified specialist with exceptional knowledge in Men's reproductive health, with subspecialties in Male factor infertility, Erectile Dysfunction, and Penile reconstructive surgery. 
He has committed extensively to Men's health research resulting in internationally published research and a plethora of presentations. In 2019, he joined the North West of England's regional Centre for male sexual and reproductive health as the lead for the regions male infertility service.
Being a passionate advocate of training and education in Urology, he is also a member of the European Association of Urologists (EAU), Male Reproductive and Sexual Health guideline group and the International Society of Sexual Medicine (ISSM) young researchers and clinicians committee.
Vaibhav graduated from Southampton and completed his surgical training in Manchester and Birmingham, during which time he also gained a master's degree in Leadership for Health service improvement at the University of Birmingham. He completed a specialist fellowship in Andrology at the world-renowned University College London Hospitals Institute of Andrology.
Vaibhav also spent a year working in one of Australia's largest teaching hospitals. Whilst in Perth (WA) he was nominated for trainee of the year during his fellowship. He has gone onto further erectile dysfunction surgery training at ones of America's highest volume of penile surgery centres in Miami too.
Special Areas
(Andrology) - Male Sexual Dysfunction
Male Factor Infertility
Urology
Medical procedures
Male infertility procedures
Percutaneous Sperm Aspiration (PESA)
Testicular sperm extraction (TESE)
Microsurgical testicular sperm extraction (micro-TESE)
Onco-TESE
Microsurgical vasovasostomy (Vasectomy reversal)
Microsurgical vasoepididymostomy
Microsurgical varicocelectomy
Transurethral Resection of Ejaculatory Ducts (TURED)
Erectile Dysfunction Surgery (including penile prosthesis/implant surgery)
Peyronies disease (including Nesbit procedure, graft incision and grafting, and Penile prosthesis surgery)
Penile reconstruction (including re-do circumcision, pens-scrotal webbing, and penis un-burying)
Education
BM MSc FRCS (Urol) - 2007
Memberships
British Association of Urological Surgeons (BAUS)
European Association of Urology (EAU
International Society of Sexual Medicine (ISSM)
Royal College of Surgeons England (RCS)