We chose Manchester Fertility as our preferred clinic for treatment based on our friends' recommendations.Two of our best friends had treatment with you and said you were amazing. We never even considered another clinic as we had heard such good things!
During our treatment, we had a few different doctors who were all wonderful. However, Dr Peter Kerecsenyi, our primary doctor, was particularly good and very friendly.
As a same-sex couple, we had ICSI treatment. We both wanted to feel involved in the process, so we thought reciprocal IVF was the perfect way to do that. We had done one cycle at the back end of 2021 that unfortunately didn't work and so started a new round at the start of 2022.
We got a much higher number of eggs the second time.  The embryo was implanted into Kim, and we decided to freeze the three remaining. At our seven-week scan, the ultrasonographer Becky informed us there were two heartbeats and that we would have identical twins. We could not believe our luck!
We found the clinical team absolutely amazing. Every staff member was helpful and supportive and was more than happy to answer any questions we had, no matter how silly they may have been.
Fertility treatment is a roller coaster, but the team was there for us during the highs and lows. Throughout the entire process, we felt looked after and supported. We will be eternally grateful to the team at Manchester Fertility.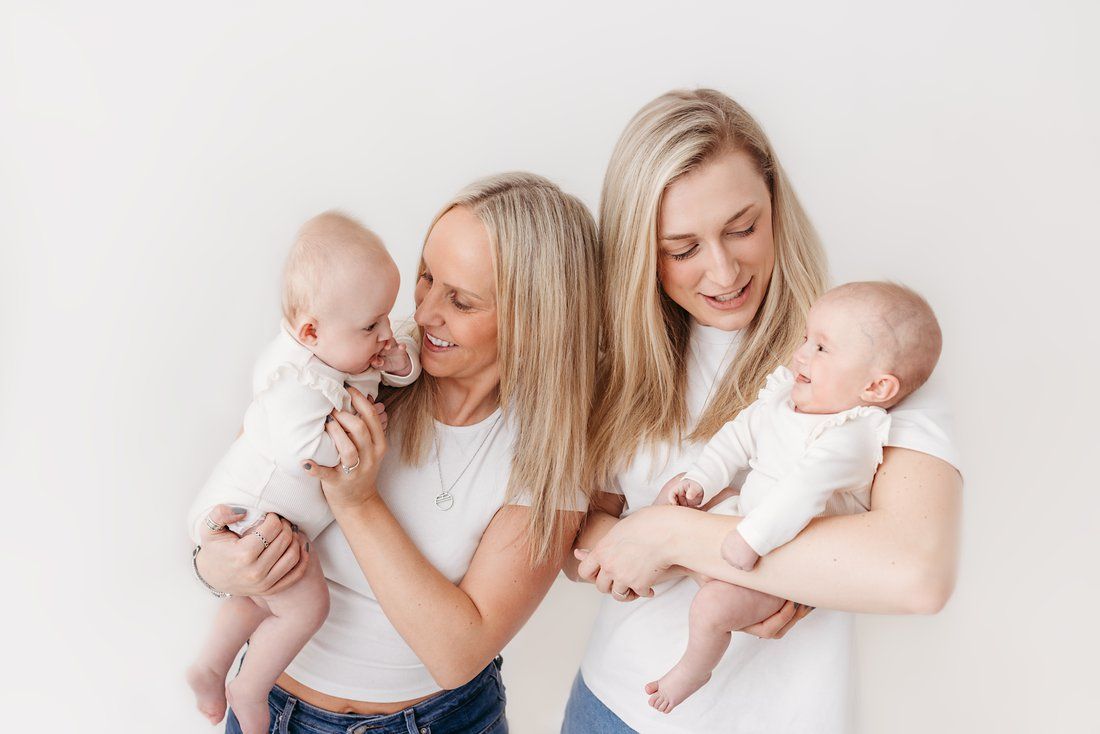 We would recommend Manchester Fertility without a doubt! We couldn't recommend you more.
We want to give special thanks to Sam and Paula, the nurses who took us through the process and to Becky, the ultrasonographer who changed our lives the day she delivered the news we were having twins. It's a moment we will remember forever, and now we have our amazing twin girls Halle & Eden.