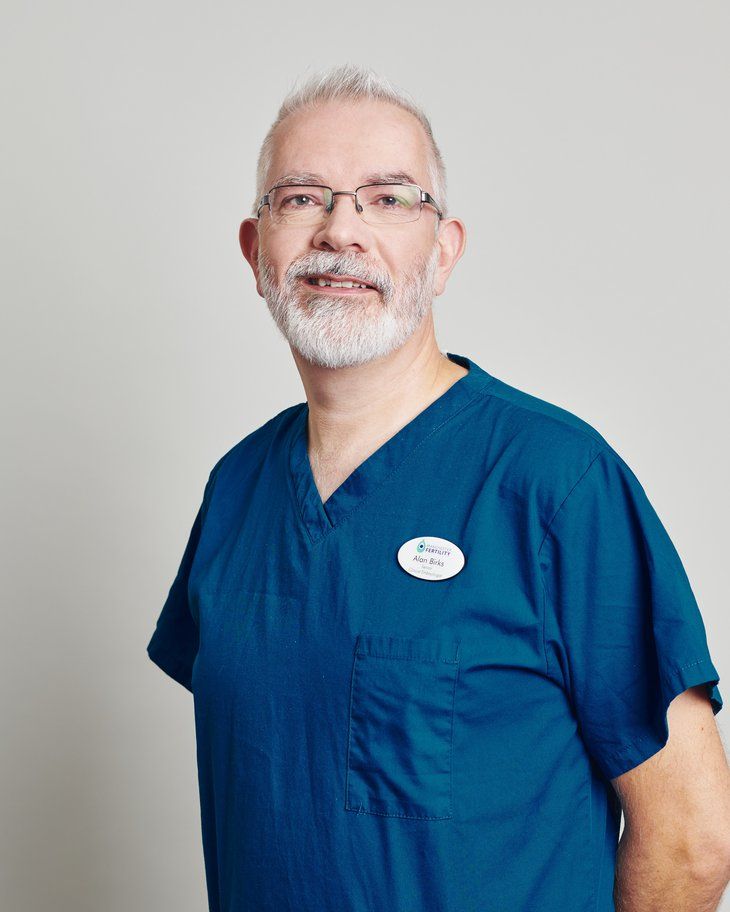 Alan Birks
Senior Embryologist / Facilities Manager – BSc (Hons)
Alan Birks
Alan is a Senior Embryologist and joined us in 1992. As part of the Embryology team Alan is responsible for egg collection, sperm preparation for treatment and also assesses embryo quality to decide if an embryo is suitable for transfer or freezing.
Alan says: "I feel very privileged to be sharing in what is such a personal experience. Our goal is always to give you the very best treatment, for your needs, which gives you the very best chance of having a baby."
Alan is also responsible for quality management within the laboratory, ensuring ongoing administration and checking of results to maintain our high standards of service and care.