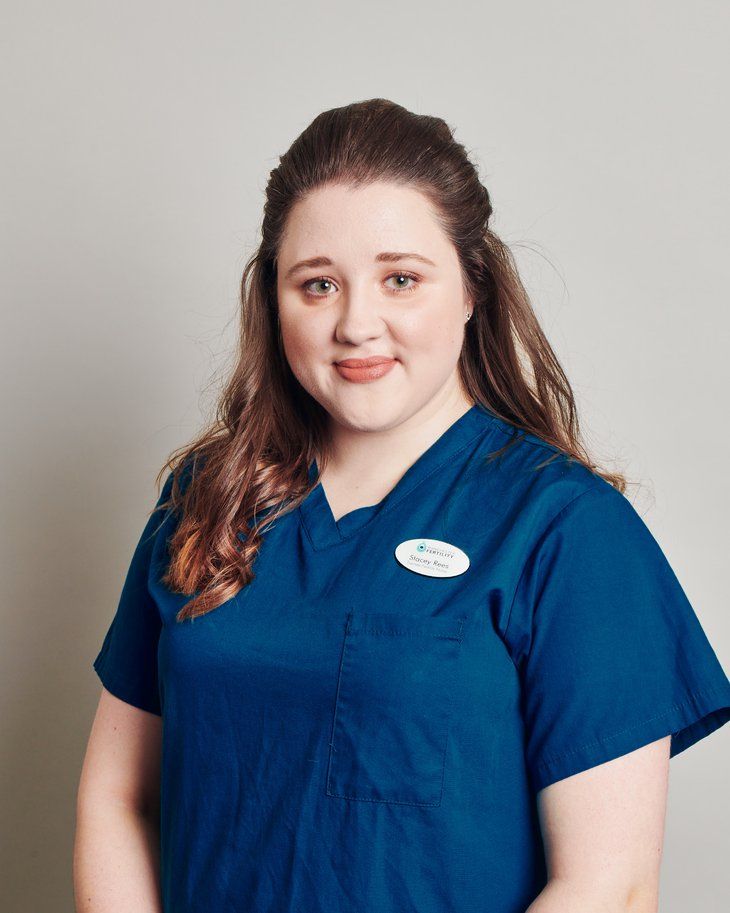 Stacey Rees
Fertility Nurse/Midwife
Stacey Rees
Stacey provides essential support as you await treatment outcome and in the earliest days of your pregnancy. From early pregnancy symptoms to pregnancy healthcare, she's here to reassure and advise.
Stacey joins us following a midwifery career at St Mary's Hospital in Manchester, where she worked in antenatal, postnatal and high-risk delivery units, caring for a wide variety of women including those with IVF pregnancies, multiple pregnancies and medical conditions.
She became interested in fertility care during midwifery training, and especially since having cared for women who have been through fertility treatment to achieve pregnancy. With both midwifery and psychology qualifications, she's able to give you the personal and emotional support you need.
Stacey says: "I feel so privileged to be able to assist people in having a child. I'm really passionate about ensuring patients feel comfortable during their treatment, so you always feel able to ask questions and share your worries and fears."