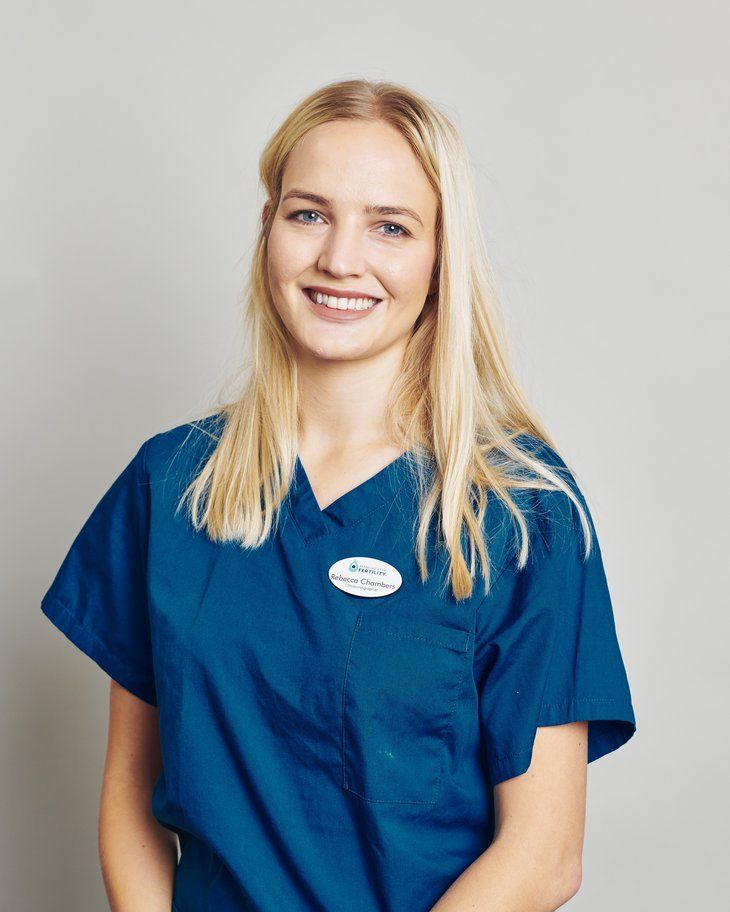 Becky Chambers
Ultrasonographer
Becky Chambers
With qualifications in Diagnostic Radiography, Medical Ultrasound and Diagnostic Imaging, Becky enjoys the different fields that sonography offers.
She has worked at Calderdale and Huddersfield NHS Foundation Trust and combines her role at Manchester Fertility with her work for Northern Medical, a private ultrasound company.
Her special interests include systematic review on 3D transvaginal ultrasound of adenomyosis – a condition where the inner endometrial tissue of the uterus grows into the uterine wall.
Becky says: "As an ultrasonographer I'm part of something great – the journey of patients bringing new life into the world. I truly love helping people and get great satisfaction and fulfilment from my job."