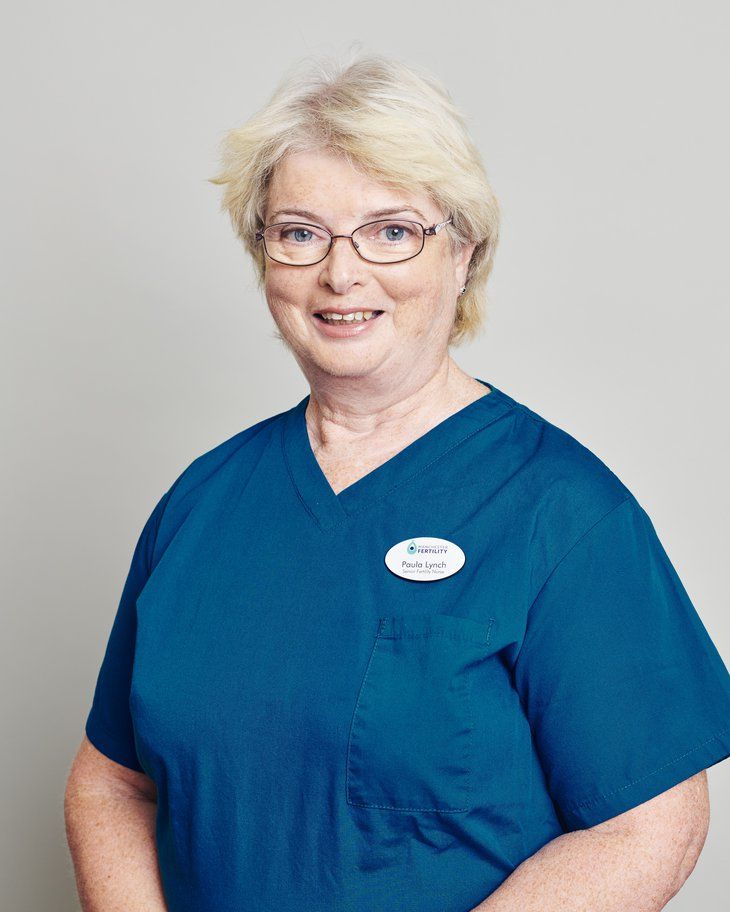 Paula Lynch
Senior Fertility Nurse
Paula Lynch
With a long career history in fertility care at units and clinics in Ireland, Essex and London, Paula works with all our patients at Manchester Fertility, helping them through various stages of treatment.
She has vast experience in overseeing fertility nursing teams, egg donation and surrogacy and likes to keep abreast of the latest developments in the field through HFEA and nursing forums.
Paula says: "It's always a privilege getting to know the many different people who come to us for help. Everyone's circumstances are different but as a fertility nurse I'm here to give support wherever it's needed, as we all work towards the goal of creating a family."