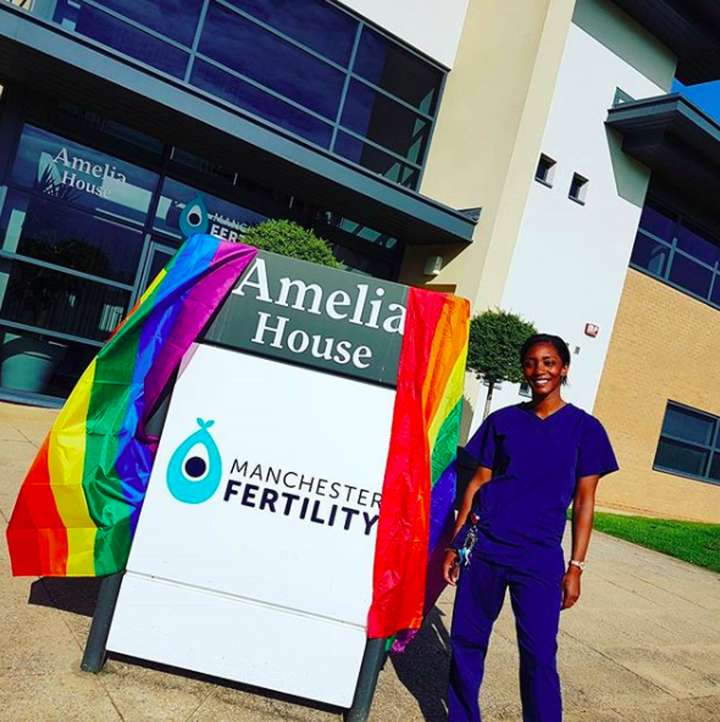 Are you a same-sex couple or single female looking for a fertility clinic? Manchester Fertility has been helping people from throughout the North West's LGBT community to achieve a family for over 30 years.
We don't offer 'one-size-fits-all' standard fertility treatments at our private Cheshire fertility clinic. We offer comprehensive, tailored LGBT family building solutions designed with the needs of lesbian, gay, bisexual and transgender couples and singles in mind.
We are experts at helping same-sex female couples and single women to conceive using donor sperm, and can provide immediate access to egg donors and surrogacy guidance for gay male couples and single men who want a baby.
All our egg donors and sperm donors are UK-based women and men, who donate through a desire to help others have a family. Our donors are health screened to ensure safe treatment, and identifiable to your child in future.
Manchester Fertility: Support and care for LGBT patients
Our years of expertise in supporting LGBT couples and singles on the path to parenthood means we have unrivalled insight into your needs - giving you the reassurance of expert treatment delivered with compassion and understanding at all times.
Helping people to have a family is what we do best - we welcome people through our doors from all walks of life, in all circumstances, who need help to have a baby.
From our friendly Patient Advisors and fertility consultants to our nurses, donation team and counsellors, we all work together to make your journey as stress-free as we can whilst giving you your greatest chance of pregnancy.
Funding options: Treatment with donor sperm
We're the only fertility clinic in the North to offer a dedicated funding package for women who need to conceive with the help of a sperm donor. Our consultant-designed IUI package gives you up to three cycles of insemination with your choice of donor sperm, at a fixed discounted cost.
We also offer Access Fertility's IVF MultiCycle and IVF Refund plans including a donor eggs refund plan for women aged up to 48, which can all be tailored to include donor sperm in treatment.
What our LGBT patients say
Read through some of the stories of our LGBT patients to learn more about what it's like to have your baby with Manchester Fertility and why we're a trusted North West clinic of choice for LGBT fertility treatments.
You don't need a referral to start your family with us – you can self-refer here or call our Patient Advisors on 0161 300 2737. We have consultant appointments available now and no treatment restrictions.
Last updated: 18th December 2020