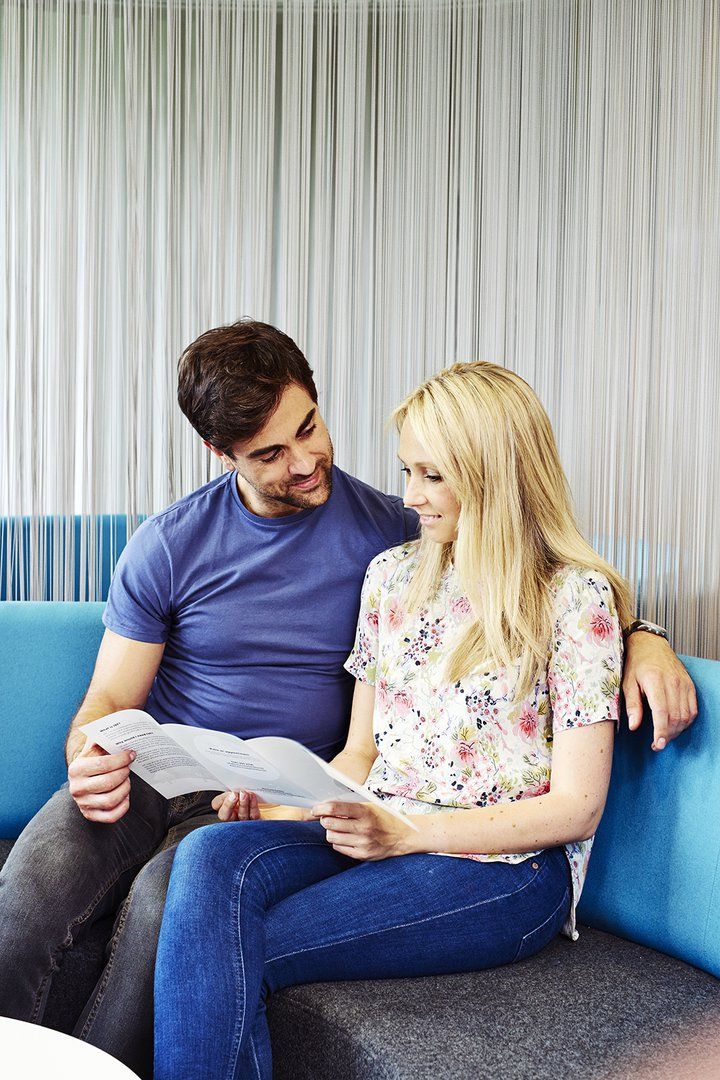 With the news that increasing numbers of NHS Clinical Commissioning Groups across the UK are restricting or cutting IVF provision, more couples in need of fertility treatment will have to self-fund private IVF.
If you're affected by NHS cuts and can't get treatment via your local health authority, or aren't eligible at all due to strict criteria, we can help alleviate your financial worries about how to pay for private fertility treatment through a choice of pre-paid funding options that make treatment cost-effective – including a complete 100% money-back guarantee if you don't have a baby.
Which treatments you can fund through a package
The pre-paid funding packages we offer cover our most common treatments: IVF or ICSI - including using donor sperm - IVF with Donor Eggs and Donor Sperm Insemination.
The egg donors and sperm donors we offer – regardless of how you fund your treatment - are our own, UK-based donors from our dedicated Semovo sperm donor programme and our Manchester Donors egg donor programme. All treatments using donor sperm or eggs have no waiting list with donors available now.
Why fund through a pre-paid plan
Although the benefits of each plan vary, they all offer treatment at a fixed, discounted rate compared to paying for individual cycles as you go, and include multiple cycles so you have no worry about funding future cycles of treatment if you need them.
Some also include innovations to help increase your chances of success such as EmbryoGlue to help the embryo 'stick' to the uterus after transfer, and Time-Lapse EmbryoScope Monitoring.
Access Fertility Plans
Access Fertility is an independent provider of pre-paid fertility treatment plans, and you have a choice of either the IVF Refund, Donor Eggs IVF Refund or Multi-Cycle plan at Manchester Fertility.
Access Fertility IVF/ICSI Refund: The Access Fertility IVF/ICSI Refund Plan gives you up to three discounted cycles, with a refund amount of either 50%, 70% or 100% dependent upon your age, if your included treatment doesn't result in a live birth. You are able to pay the additional cost to use a sperm donor in your included cycles. You can also choose fewer included cycles, with a two-cycle IVF plan that gives you a 50% refund.
Access FertilityMulti-Cycle Plan:Includes up to two discounted cycles of IVF/ICSI. Open to all patients aged 42 and under regardless of diagnosis, with no medical review, you can also choose to pay additional costs to use donor sperm in your included cycles.
Access Fertility Donor Eggs IVF Refund Plan:Available to women aged up to 48, the Donor Eggs IVF Refund plan includes up to three cycles of IVF/ICSI using eggs from one of our UK egg donors, with a refund of up to 70% of plan fees if you don't have a live birth after all your included cycles and embryo transfers are completed.
Manchester Fertility Packages
Donor Sperm Insemination Package
Our exclusive Donor Sperm IUI Package includes up to three cycles of insemination using sperm from your choice of sperm donor and follow-up pregnancy scan. If you're in a same-sex relationship, you have the option to transfer any remaining cycles in your package to your partner, on completion of necessary screening tests, if your own cycle isn't successful.
Donor Eggs Package
If you don't wish to opt for the pre-paid Access Fertility Donor Eggs IVF Refund plan, we offer a choice of egg donor package for your cycle of treatment – Exclusive, Shared or Frozen Egg Bank Cycle - on a tiered price basis.
Eligible for NHS IVF? Transfer to us
If you're eligible for IVF treatment via your local NHS, it may be possible to have your NHS-funded cycle with us, instead of at your local NHS clinic. We've helped many people to successfully apply to transfer their NHS IVF treatment to us, so they can benefit from our considerable expertise, consistent success rates and advanced techniques.
Get in touch
If you'd like to know more about how we can help you fund private IVF and fertility treatment, or how to transfer NHS treatment to us, speak to our friendly Patient Advisors on 0161 300 2737.
Last updated: 29th September 2016