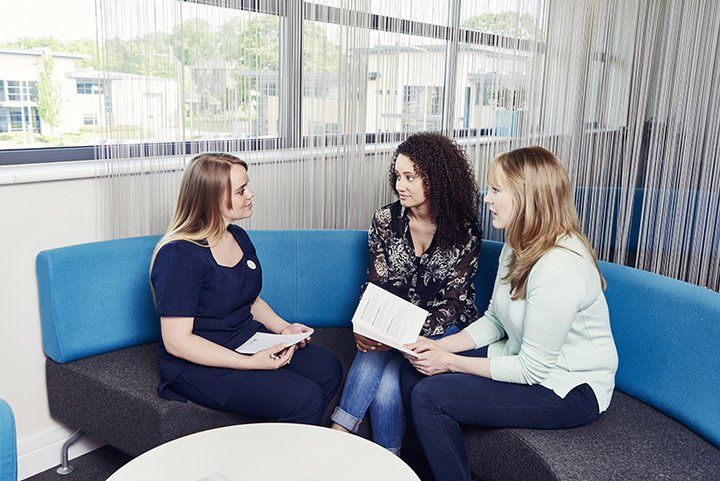 Choosing a sperm donor is a big decision, and at Manchester Fertility we believe that your choice should rightly involve much more than just a browse of a basic sperm donor profile.
Although each sperm donor's physical characteristics form the basis of our sperm donor profiles, these aren't the only details you're given.
We don't believe anyone should be expected or pressured to make such an important choice based on basic details alone - which is why we offer valued support from a dedicated Donation Team who knows each of our sperm donors well.
This personal insight into who our sperm donors are, combined with their detailed donor profiles, gives you a comprehensive 'picture' of each of our sperm donors. Not just what they look like, but their personalities and traits.
Our sperm donors even write personal goodwill messages to any child you have, and explain their motivations for donating.
You'll typically be offered a choice of at least two sperm donors, matched to your requirements by our Donation Team using their first-hand knowledge of every sperm donor that they gain from supporting each of our sperm donors through the sperm donation process.
This insight answers the all-important questions that can't be answered through a profile alone, such as "What sort of person is he?"
So although we can't show you a photo of your sperm donor, or give you any identifiable details about him, we can provide you with enough information to ensure you're confident that your chosen sperm donor is definitely 'the one' for you.
We also offer funding packages to help make your treatment cost effective, including our own Donor Sperm Insemination package and Access Fertility's IVF/ICSI Refund plan and Multi-Cycle plan, where you have the option to pay the additional cost to use donor sperm in your cycles.
Start your treatment
To get started, speak to our friendly Patient Advisors on 0161 300 2737, who can also answer any questions you have, or Apply Online to take the first steps to treatment with us.
You can also book your place at one of our regular Open Evenings – a free, informal way to find out more about treatment with donor sperm. Or book in for a no obligation, private one-to-one with our Patient Advisors.
Last updated: 16th April 2021