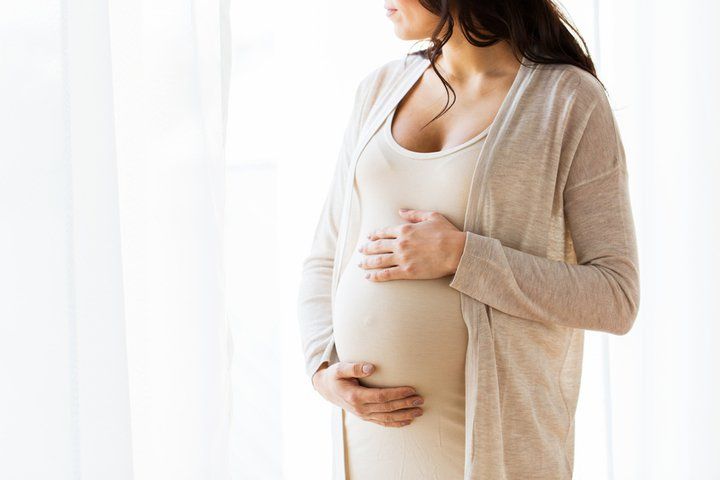 At Manchester Fertility we don't just help you get pregnant – we also provide a full range of fertility services from early diagnosis to pregnancy scans all under one roof at our private Cheshire-based clinic.
From initial fertility testing, fertility diet expertise and holistic therapies to bespoke fertility treatments, early pregnancy ultrasound and the very latest in non-invasive prenatal testing, we support you every step of the way from when you arrive as a patient with us and leave as a parent-to-be.
Your complete journey with us includes:
Fertility testing
If you're trying to get pregnant, our private fertility tests tell you how fertile you are, and if there are any issues that may prevent natural conception. Our comprehensive Fertility MOT test includes for females ultrasound scans, ovarian reserve 'egg count' test and hormone analysis whilst for male partners it includes semen analysis and can include SpermComet DNA damage testing if appropriate.
If you already know you have a fertility issue, it's important that all the right tests and procedures are carried out before you start any treatment cycle. We perform through initial investigations, to ensure the best treatment course that gives you the highest chance of pregnancy.
Pre-treatment fertility dietary advice
If you need to get yourself in shape to prepare your body for IVF, we can help you lower your BMI and overhaul your lifestyle to get fertility fit.
Our private fertility nutritionist Jeannette Jackson provides tailored health, wellbeing and nutrition advice to patients before and during their treatment cycle.
Fertility treatments
We use the very latest techniques and technologies to give you the best chance of a baby. Our bespoke fertility treatments can overcome even the most severe cases of infertility no matter what the cause.
Even if you aren't producing any eggs or sperm, we can help you become a parent using donor sperm and donor eggs from our UK-based identifiable egg and sperm donors.
We offer a full range of fertility treatments including IVF, Modified Natural Cycle/Mild IVF, Intracytoplasmic Sperm Injection (ICSI), IVF with Donor Eggs, Intrauterine Insemination (IUI), Donor Sperm Insemination, Induction of Ovulation and Egg-Sharing for reduced-cost IVF.
We're specialists in helping same-sex couples throughout the North West to have families, providing donor sperm with no waiting list and surrogacy guidance and UK donor eggs if needed.
We also specialise in male infertility, including intricate surgical sperm retrieval techniques and reconstructive surgery.
Throughout your journey you'll be personally cared for by your Fertility Consultant supported by our entire team including Patient Advisors, Fertility Nurses and Fertility Counsellors.
And you can fund your fertility treatment through a choice of cost-effective pre-paid discounted packages, which include the IVF Refund money-back guarantee and our exclusive donor sperm IUI multicycle package.
Holistic therapy for health and wellbeing: IVF Acupuncture
We offer holistic therapy alongside our tailored fertility solutions to maximise your health and wellbeing.
Dr Greg Carter provides our patients with bespoke acupuncture therapy designed for fertility, hormonal and gynaecological problems that complements your recommended treatment plan and aids relaxation and reduces stress levels.
Early pregnancy support: Fertility midwife
Your treatment with us doesn't end when your pregnancy test is positive. Our Fertility Midwife Lynsey Moorhead gives you personal early pregnancy support.
She's here to reassure you in the time between the end of your treatment path and your pregnancy test – the 'two week wait'. She arranges your early pregnancy scan at 6-7 weeks at our clinic, to check your pregnancy is progressing well, and gives you pregnancy advice to help you through this crucial early stage. She also arranges for your ongoing pregnancy care to be seamlessly transferred to your local NHS unit.
Prenatal testing
If you're concerned about the risk of chromosome conditions, the Harmony prenatal test is available privately with us at 10 weeks of pregnancy.
Available to anyone who is expecting – whether you're a patient of ours, have had fertility treatment elsewhere or conceived naturally –the highly-accurate Harmony test involves a simple non-invasive blood test which carries no risk to your baby.
It identifies the risk of conditions including Trisomy 21 (Down's Syndrome); Trisomy 18 (Edwards Syndrome); Trisomy 13 (Patau Syndrome) and sex chromosome conditions such as Turner Syndrome.
Start your journey with Manchester Fertility
Book your first appointment by calling our friendly Patient Advisors on 0161 300 2737 or self-refer here. You can also come and see us for a private, free one-to-one where you can have a look around our clinic and ask us any questions about our treatments, success rates and patient-focused approach.
Last updated: 13th January 2020