Pregnant but worried about possible chromosome conditions? 
Non-invasive prenatal tests (NIPT) like PrenatalSafe have been shown to perform better than traditional prenatal screening methods, and they avoid the risk of miscarriage associated with invasive diagnostic procedures such as amniocentesis and chorionic villus sampling (CVS).
Anyone can come to us for this test, whether you've had successful treatment with us, at another clinic, or have conceived naturally.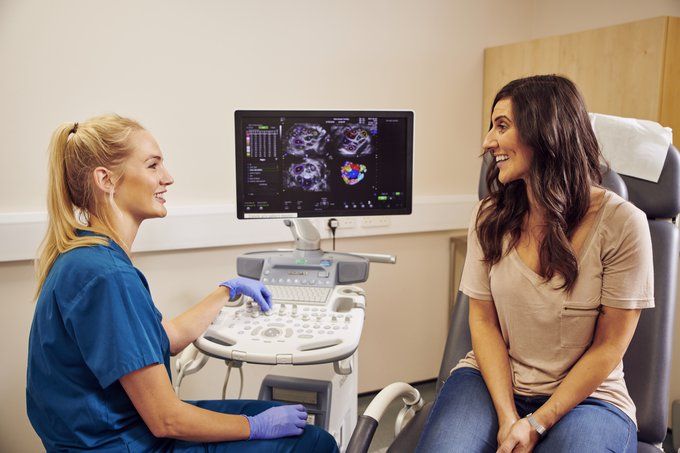 What is the PrenatalSafe Non-Invasive Test?
The PrenatalSafe non-invasive test is a simple, non-invasive blood test. Available from 10 weeks of pregnancy, it involves a sample of your blood being taken by our nurses at our clinic. This sample is then sent for analysis to a specialist laboratory in the UK.
The test determines the risk to your baby of various Trisomies - chromosome conditions caused by three copies of a particular chromosome instead of two. DNA circulates from your baby in your own blood during pregnancy, PrenatalSafe analyses this DNA via your own blood.
The test assesses the risks of: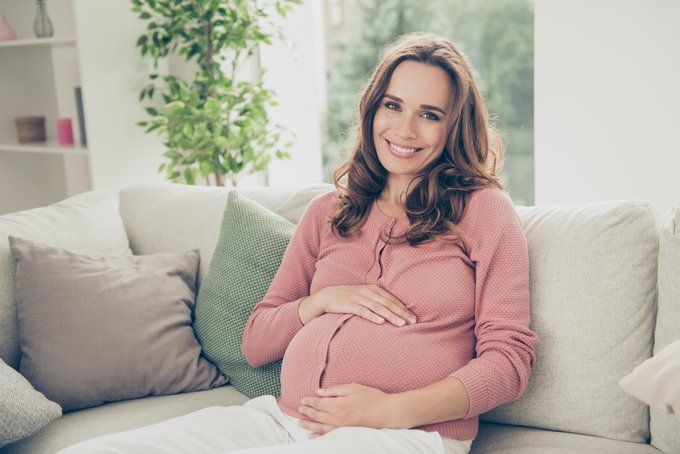 How does it work?
The NIPT test from The Genoma Group is the most sensitive, validated and safest test available. It is simply a single blood test taken from your arm. In pregnancy, some fragments of the fetal DNA circulate in the maternal bloodstream and are even detectable as early as week 5 of the pregnancy. The quantity increases as the age of the pregnancy increases and from the 10th week of pregnancy, there is a sufficient quantity to guarantee an accurate result.
Reliability and sensitivity of the test
One vial of blood is collected and sent to the laboratory in Italy. The test is available for singleton and twin pregnancies and all IVF pregnancies. The reliability and sensitivity of the test is outstanding with the test being reliable at even a low fetal fraction (FF>2%) with an incidence of false positives of <0.1%. The latest data shows an incidence rate of 0% false negatives. A clinical validation study was performed on a cohort of over 12,000 pregnant women.
How many different tests are there?
PrenatalSafe NIPT testing is offered as four different test 'panels', providing options to accommodate every patient's unique situation: 
PrenatalSafe5
PrenatalSafePlus
PrenatalSafeKaryo
PrenatalSafeKaryoPlus
Each of the four panel options hace different level of screening detail. You can find out more on the PrenatalSafe website.
How accurate is the result of the test?
PrenatalSafe is an early and highly-accurate test which unlike traditional testing such as amniocentesis or CVS carries no risk to your baby. Studies show it is over 99% accurate for assessing Down's Syndrome risk. The false positive and false negative results are also significantly lower than traditional invasive testing methods with a combined false positive rate for Trisomy 21, 18 and 13 of just 0.15%.
How long does the test take?
Depending upon which PrenatalSafe test you choose, your results will usually be available within 5-7 working days from receipt of the test at the laboratoy, typically around the time you would go for your first trimester 12 week scan. 
Deciding if the test is right for you
PrenatalSafe does not detect all fetal abnormalities. If your test result shows a high risk that your baby has a chromosome condition, it is not a definite diagnosis, although the accuracy of the PrenatalSafe test means it's highly unlikely your test result would be inaccurate. In the event of a positive result, you will be referred back to your NHS care provider for follow-up testing. 
Learning Centre
Visit our Learning Centre to browse our regularly updated fertility blog, FAQs, patient guides and try our free Ask the Expert tool.
Learning Centre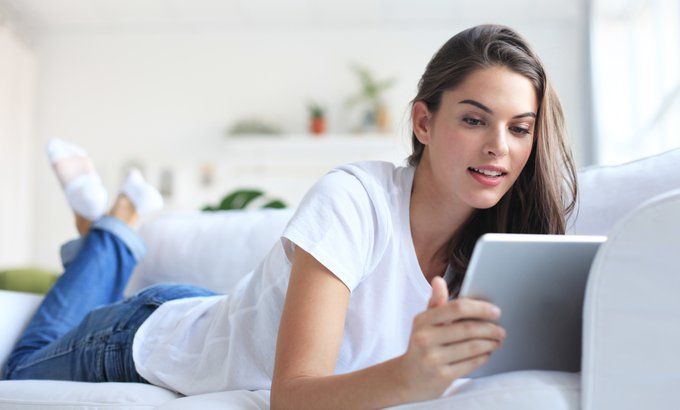 How can I get an appointment with Manchester Fertility?
You do not need a referral for an appointment with us. You can self-refer.
Is there a waiting list for fertility treatment at Manchester Fertility?
No, there is no waiting list for fertility treatment with us. This includes IVF and ICSI treatment, donor sperm, intracytoplasmic sperm injection (ICSI), ovulation induction and intrauterine insemination.
How do we find the best fertility clinic for us?
Firstly visit the Human Fertilisation and Embryology Authority's website (HFEA) for a list of registered clinics local to you. Then ring up the fertility clinic and ask for brochures or information, or visit the clinic's website. Don't be afraid to go and tour the clinic. At Manchester Fertility you can book in for an informal, free 'one-to-one' appointment so that you can come and visit us, our friendly team will be on hand to answer any questions you might have.
How much does IVF or fertility treatment cost?
IVF costs vary depending on which clinic you choose. You will need to pay for the initial consultation, any pre-treatment tests or scans, and then for the actual treatment itself and any necessary medications. For more details, see our prices page. 
I'm in a same-sex relationship and we would like to have a family. Can you help us?
Yes, we welcome many same-sex couples through our doors for pregnancy help, in fact we have a great reputation for it - whether you need treatment with donor sperm or donor eggs. For information about the fertility treatments we offer to help you, visit our donation section. 
I already have a child but I am having problems getting pregnant again. Is there something wrong with me?
Secondary infertility – the inability to have a second or third child despite have a successful pregnancy before – is not uncommon. But you may be worrying over nothing. Remember, infertility isn't defined until you have been having regular, unprotected intercourse for up to two years without falling pregnant, so it could just be that this time it's taking longer than before to conceive. Your age could also be a factor, remember that fertility starts to decline from age 30 onwards and even more so from age 35. But if you think you need fertility help, don't hesitate seeing your GP or contact us,
Can I get IVF treatment on the NHS?
Local clinical commissioning groups (CCGs) decide whether to fund IVF (in vitro fertilisation) treatment on the NHS. Guidance from National Institute for Health and Care Excellence (NICE) recommends that up to three IVF cycles should be available on the NHS if:
the woman is aged between 23 and 39 at the time of treatment, and
one or both of you has been diagnosed with a fertility problem (such as having no sperm or both fallopian tubes blocked), or
you have been infertile for more than three year
Women aged 40-42 who have not conceived after two years of regular, unprotected sex or after 12 cycles of artificial insemination should be offered one IVF cycle if the following criteria are met:
they have never previously had IVF treatment
there has no evidence fertility problems due to a low amount of eggs (low ovarian reserve)
there has been a discussion of the risks of IVF and pregnancy at this age
Implementation of this guidance by CCGs currently varies as it is only guidance and not mandatory and some CCGs apply additional criteria that affect access to NHS-funded IVF treatment. You can find out more on the NHS website. 
Do you offer fertility treatment via the NHS?
No, we do not offer fertility treatment on the NHS as we are a wholly private fertility clinic. However certain Clinical Commissioning Groups (CCGs) will consider allowing you to transfer the funding for your NHS IVF cycles to us. If you're eligible for fertility treatment on the NHS, you may be able to Transferring your NHS funded IVF treatment unit but would firstly need to discuss this with your CCG.  More information can be found from Fertility Network UK.
I want to get pregnant but I'm over 40 years of age, can you help me conceive?
Yes, we do infertility procedures for women up to the age of fifty. However, you need to consider the fact that live birth rates for older women in their mid-40s, who wish to use their own eggs to conceive, is generally extremely low. Your options will include ovarian stimulation, and intrauterine insemination or IVF. Dependent upon your individual case, you may need to consider using donor eggs to get pregnant. For more details, call us on 0161 300 2737. You can also read our Guide for Older Women.
What hours are you open?
Being flexible with our opening times is vital for our patients at Manchester Fertility. We always aim to see you at times convenient to you. Our current opening times are shown on our contact page. You will always see the most appropriate staff member for your needs.
What is the EmbryoGlue Treatment you offer?
EmbryoGlue is not a treatment we charge extra for – we use it as a supplement to the culture media used in the development of your embryo in our laboratory. We started using it because studies have shown it helps improve the chances of pregnancy by encouraging your embryo to implant successfully. It is a culture medium that mimics the natural molecules and fluids you'd find in your own body if you were going through pregnancy naturally.
Your embryo is placed into the EmbryoGlue just prior to transfer – and the properties it contains helps the embryo 'stick' to your uterus. Once an embryo transfer is carried out, we can never guarantee it will successfully implant for pregnancy – but 13 separate studies have concluded that the use of EmbryoGlue, thanks to its high levels of hyaluronan, increases both clinical pregnancy rates and live births. And so we now use EmbryoGlue for all embryo transfers at no extra cost to you. For more information about EmbryoGlue, you can visit this link.
"All the staff have been fantastic, especially Sam who always said the right thing at the right time"
Rachel & Helen