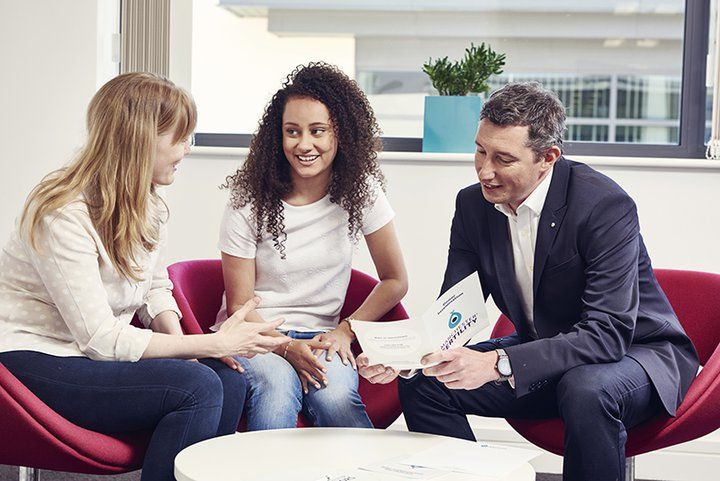 The costs of IVF can be an added cause of stress for many people who need private IVF treatment. But what if you didn't need to worry about the financial risk of treatment failure, or paying for further cycles?
At Manchester Fertility, we understand how financial worries can affect you during treatment. In this final blog post on your health and wellbeing when undergoing IVF, we explain why in addition to fully-costed, transparent treatment plans, you'll also find a choice of funding options when you come to us for help to have a baby.
There are funding options covering all major types of treatments and age groups at Manchester Fertility- from IVF and ICSI to IVF with donor eggs and donor sperm insemination.
All are designed to give you financial peace of mind that everything is paid for in advance, with the reassurance of fixed, discounted fees or even a refund when having treatment with us.
Your funding options are provided either independently through Access Fertility, or have been carefully developed by our consultant team to cover wider types of treatments:
Access Fertility: IVF Refund, Multicycle & Donor Eggs IVF Refund plans
We were the first IVF clinic in the UK to offer our patients discounted, fixed-fee pre-paid treatment plans. Offered through Access Fertility, you can choose from:
IVF Refund: Dependent upon your age, you can choose a three-cycle IVF plan with a refund of either 50%, 70% or 100% of plan fees if treatment doesn't result in a live birth, or a two-cycle IVF plan that gives you a 50% refund. IVF Refund is subject to a medical review and is available if you're aged 39 and under using your own eggs.
IVF Multi-Cycle: Available if you're aged up to 42 and using your own eggs in treatment, Multi-Cycle gives you two cycles of treatment at a substantial discount, with no medical review required.
Donor Eggs IVF Refund: Designed to give the reassurance of a 70% refund of plan fees to those who need donor eggs, Donor Eggs IVF Refund is available to women aged up to 48.
Manchester Fertility packages
Our consultant-developed plans give patients who need donor eggs or donor sperm the choice of cost-effective, fixed-fee treatment:
Donor Sperm IUI package:The only pre-paid multicycle plan for donor sperm insemination in the North West, our plan gives you up to three cycles of insemination for one, fixed discounted all-inclusive price.
Donor Eggs package: You can choose either an exclusive egg donor, a shared egg donor or a frozen egg bank cycle with tiered fixed costs, with a guaranteed minimum number of eggs for each option.
At Manchester Fertility, you can be reassured that deciding to fund treatment via any available plan has no bearing on your consultant's recommendation and treatment path. It's entirely your choice how you fund your treatment with us.
If you have any questions about funding private IVF, call our friendly Patient Advisors on 0161 300 2737. You can also read our FAQs about Access Fertility plans and our Donor Sperm Insemination (IUI) package.
Last updated: 20th January 2020