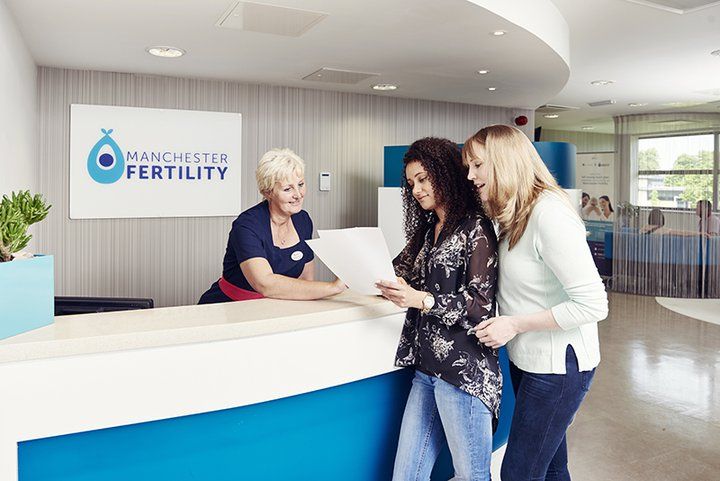 Update 09/02/16: Access Fertility has revised its pre-paid IVF plans since this content was published. Please click here to find out more.
One of the main considerations same-sex couples face if they want a baby is the cost of private treatment. What if you need more than one cycle to conceive? How much does treatment cost? Is the cost of donor sperm included? Are there any 'hidden' fees you'll have to pay? 
In the second blog of our week-long special all about treatment using donor sperm for same-sex couples, we talk about how to fund your treatment and why transparency is important when choosing a clinic. 
Funding your treatment with donor sperm
At Manchester Fertility you have different funding options to pay for private donor sperm insemination: 
Pre-paid package:Did you know we're the only clinic in our region to develop a discounted treatment package for same-sex couples? Devised by our consultants, our new Donor Sperm Insemination Package offers you three cycles of insemination with donor sperm at a fixed, discounted cost compared to paying for treatment as you go. Find out more about this exclusive package here, including FAQs.
Pay as you go:You can also choose to pay for your treatment as you go along. Although this may be less expensive at the outset compared to a pre-paid package, if you need more than one cycle to conceive the costs will be higher.
Understanding fees and costs for donor sperm insemination
At Manchester Fertility we operate entirely transparently. This means that your treatment plan and associated costs will always be explained thoroughly, and clearly, at the outset. There will never be any 'hidden' charges you'll have to pay. 
If you're comparing clinic costs for treatment with donor sperm, you should always consider: 
What's included:Does the clinic explain clearly what is and isn't included in your cycle? Are any initial scans and tests charged for separately? Are you charged to be added to a 'waiting list' for donor sperm? Do you pay for your chosen donor sperm separately? It's important to understand at the outset every single cost involved in your treatment and what you're paying for. 
Availability of donor sperm:Many private IVF clinics do not have their own sperm donors, unlike Manchester Fertility where we have sperm donors available immediately thanks to our ManchesterDonors.com campaign. So where does the clinic source sperm from? What are the costs associated with acquiring the sperm you'll need? Some clinics source sperm from abroad to meet demand, but it is the patient that pays the cost.
If you'd like to know more about our help for same-sex couples, read our special online Guide for Same-Sex Couples. If you'd like to find out about our sperm donors, speak to our dedicated Donation Team or Patient Advisors on 0161 300 2737. 
Last updated: 20th January 2020