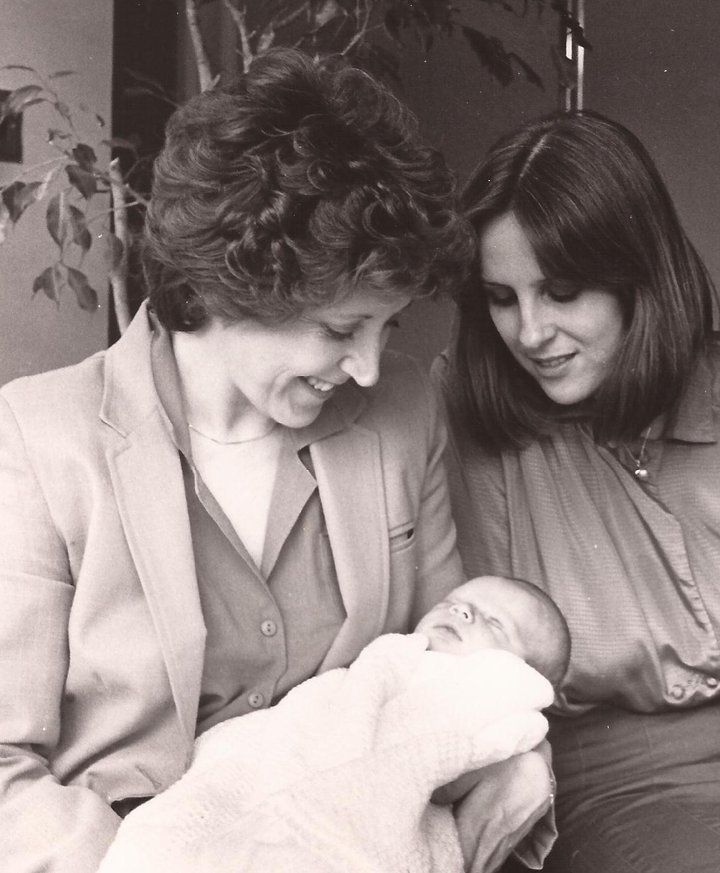 It's a big celebration this week at Manchester Fertility - it's 30 years today that we welcomed our very first IVF baby.
Philip Hood was born on 3 April 1987, and his birth made headlines around the region as the North West celebrated his arrival with us.
Whilst IVF is commonplace now, in 1987 it was considered a revolutionary treatment. Philip's birth was only a few years after Louise Brown's in 1978, who was the world's first IVF baby.
Philip's arrival was a momentous moment for our small team. Our Lead Embryologist and Joint Managing Director, Debbie Falconer (pictured in the photo with baby Philip and his mum Hilary) saw Philip begin life in our laboratory and continues to use her skill and expertise today to ensure many more of our patients can become parents.
Philip was the beginning of our Manchester Fertility family, which we're proud to say now has over 5,000 babies and is growing everyday.
IVF Refund plans and no waiting list for donor sperm and donor eggs
As IVF and infertility treatments have scientifically advanced over the past 30 years, so have we.
We've never stopped learning and offer some of the most cutting-edge treatments and advanced IVF technologies available today, which have been proven to make a real difference to patient outcomes including Embryoscope Time-lapse Monitoring and EmbryoGlue.
We were the first clinic in our region to launch our own sperm donor and egg donor programmes, which are so successful, we have no waiting list for UK donor sperm and eggs.
We were the first clinic in the UK to give our patients an IVF money-back guarantee; introducing 'shared risk' IVF plans to help alleviate the financial stress and risk of private IVF.
And we were one of the first to introduce egg-sharing, helping women who need IVF and those who need donor eggs.
Manchester Fertility: Patient-focused and personalised IVF
But although we've achieved so much over the years, we've never lost sight of the most important thing – and that is our patients.
Our sole aim is to use our collective and considerable fertility expertise and investments and innovations to give you the greatest chance of a baby, with complete treatment transparency and personal care and support at all times.
There are now more private IVF clinics than ever, all promising success. But we hope that when you come to Manchester Fertility, you'll see that not all fertility clinics are the same.
From the moment you walk into our clinic, you become part of 'our' family. Where you'll only ever find an open and honest approach, and a friendly welcome - so you feel at ease no matter what your reasons are for seeking our help.
Free no obligation one-to-one: start your journey to a baby
Discover the Manchester Fertility difference for yourself. Book in for a free, no obligation chat with one of our Patient Advisors on 0161 300 2737.
Here's to the next 30 years of success and the creation of many more happy Manchester Fertility families.
Last updated: 20th January 2020