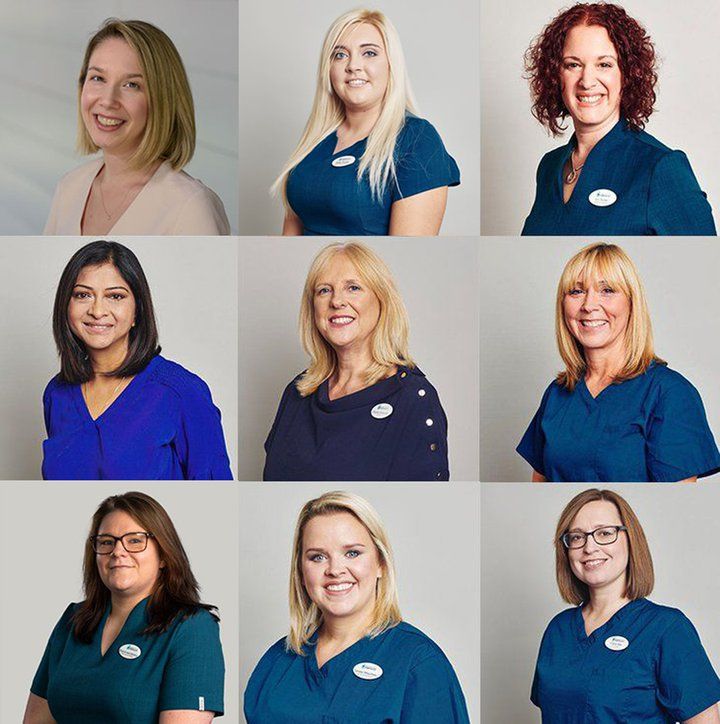 International Women's Day is a global celebration of women and an annual focal point in the movement for women's rights.
The day is marked by thousands of women's groups, charities, governments, and private organisations all around the world. March 8th is a national holiday in many countries, and in some cultures, it is traditional for women to be offered flowers.
Thousands of events are organised around the world, to help in the celebration of this day and at Manchester Fertility, we're saluting the hard work, dedication, and commitment of our incredible female colleagues. We would also like to say a big thank you to all our patients - we have loved being part of your family story, and for everyone still on your journey, we're here for you every step of the way.
Dr. Nikoletta Panagiotopoulou, Consultant Gynaecologist
Dr. Nikoletta Panagiotopoulou is our highly skilled consultant gynaecologist at Manchester fertility.
Nikoletta is a subspecialist in reproductive medicine and surgery. Her special interests are in subfertility, reproductive endocrinology, low ovarian reserve and fertility preservation. Not only does she make regular appearances at international conferences as a speaker, but she is also frequently published in peer-reviewed journals and books.
Dr. Nikoletta said: "I am very passionate about supporting people on their journey, devising evidence-based and personalised treatment that always recognises their individual circumstances and goals."
Kelly Young, New Patient Manager
Kelly has worked with Manchester Fertility for over four years; she understands every aspect of the patient journey.
Kelly and her expert and friendly team support our patients at the start of the fertility treatment process, guiding them through their very first steps. She is a crucial part of our patient focused journey and ensures quality of care to every single one of our patients.
Kelly said: "I am honoured to be a part of such a well-established, hardworking team, and I love working with the patients as they take the first steps of their journey.  
Liz Johnson, Donor Programme Manager
If you are having fertility treatment with donor eggs one of the first people you will meet on your treatment journey is Donor Programme Manager, Liz Johnson.
She also plays a vital role in supporting women who make the selfless decision to donate their eggs to women that are struggling to conceive.
Liz has a wealth of experience in supporting patients in healthcare environments and is passionate about customer service.
She said: "It's such an honour to be a part of the egg donation process, guiding our patients through the process of treatment with donor eggs and helping women to give this amazing gift."
Dr. Anamika Rao, Fertility Consultant
Dr. Anamika Rao is one of the most experienced Fertility Consultants at Manchester Fertility.
She has a special interest in recurrent embryo implantation and miscarriage and has successfully treated patients with complicated fertility histories.
She was instrumental in the successful birth of our first baby through Endometrial Receptivity Array testing, using genetic techniques to welcome baby Ernest, a much-longed-for son for Joanne and Andrew, after many failed IVF cycles.
Dr. Anamika said: "There is nothing more rewarding than helping patients have a baby, it's so important always to be realistic about the chances of success, especially if there's a history of previous failed treatments or miscarriage. By adopting a personalised and individual approach, combined with the right treatment plan, we can maximise these chances."
Dr. Debbie Falconer, Managing Director
Debbie Falconer is Manchester Fertility's Managing Director (joint) and Person Responsible.
She helped set up Manchester Fertility when it first opened in 1986 and was a key member of the team that welcomed our first IVF baby, Philip Hood, born in April 1987.
Since then, the Embryology team's expertise has helped create over 7,000 more babies, using the latest technologies and medical advances to ensure that we remain at the forefront of fertility treatments in the UK.
Debbie said: "The fact that I've been here since the very beginning has given me a unique view of infertility causes and its treatments. Over the years, treatment advances have achieved so much for so many people. It's an exciting future, and we never stand still – we're constantly researching new methods and ways of overcoming fertility."
Samantha Potts, Head of Nursing
Samantha Potts has always been passionate about women's health. She started at Manchester Fertility as a registered nurse and midwife in 1997 before taking specialist training in assisted conception and sonography.
Sam takes a personal interest in all her patients, and she has touched countless lives in the years she has worked here.  
Sam said: "I've spent the vast majority of my career looking after the health needs of women, and needing help to conceive is one of the biggest issues facing many women today."
Rihannah Leech-Ratchford, Patient Services Manager
Rihannah Leech-Ratchford has recently joined us, and she knew from the moment she walked into the clinic, this job was for her.
Rihannah looks after our In-patient team which includes our friendly faces on reception. She ensures our patients receive the best possible support and care from the very beginning.
Rihannah said: "I get a great sense of satisfaction in helping others, and I can't think of anything more rewarding then being part of the journey that helps patients achieve their dream of having a baby."
Lynsey Moorhead, Fertility Support Midwife
Lynsey Moorhead decided that she wanted to become a midwife when she was still in primary school.
Having worked on several labour wards, a specialist care unit, and even as a research midwife, Lynsey has an extensive range of experience in the role.
At Manchester Fertility, Lynsey supports women during and after their fertility treatment. One of her most important jobs is helping to carry out early pregnancy scans, which can be very stressful for patients.
She said: "There really is nothing more rewarding for me than caring for a patient who may have struggled for some time to conceive, and then to be there at their pregnancy scan when they see the little heartbeat for the first time.
"To see their happiness – and their babies when they're born – is just so satisfying."
Claire Kay, Head of Laboratory
Claire Kay never set out to become an embryologist. But she discovered a love for it when she first joined Manchester Fertility as a lab assistant in 2005.
Since then, Claire has climbed up the career ladder to become our Head of Laboratory.
She gained a Certificate in Clinical Embryology in 2010 and achieved state registration as a clinical scientist in 2012. But she hasn't stopped there. Claire is continuously learning new skills and techniques to keep our treatments fully up-to-date and to give our patients the best chance of success with embryology.
She said: "We treat the most complex fertility cases, people who have lost hope, and it's just so wonderful when we're able to give them positive news about fertilisation rates and quality embryos."
These are just a few of the incredible women that make up our team of experts; you can learn more about the rest of our friendly team here.
Each member of our team is dedicated to providing a personal service.
Our staff will get to know your name. They will listen carefully to your fertility history, and they will tailor a treatment plan for your circumstances.
If you want to learn more about fertility treatment, you can call the team on 0161 300 2737 to help you get started.
Or you can book a free 1-2-1. This is a non-medical appointment where you can explore treatment with us, and get to know a little bit more about our personal approach.
Last updated: 28th June 2021