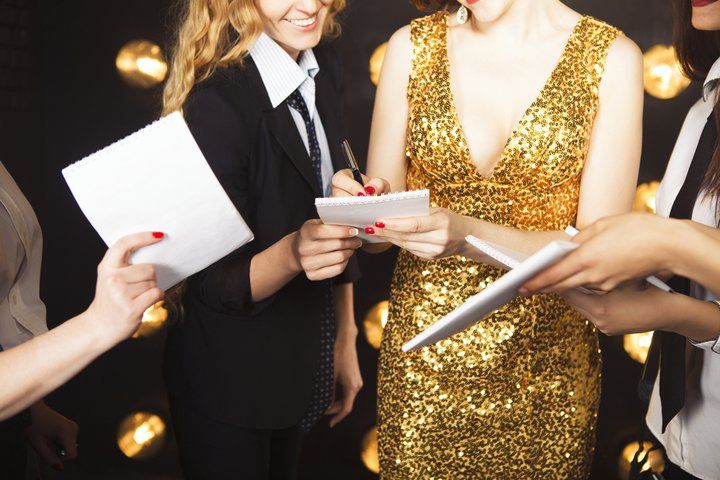 Is it just us or are people becoming more open about IVF?
A recent spate of celebrities have been very candid about their fertility struggles and pregnancy journeys, including Hollywood actress Anne Hathaway, singer Natalie Imbruglia and most recently, former Strictly star Ola Jordan who's expecting a baby after her first round of IVF.
It's hugely reassuring to see fertility being talked about so publicly. Knowing that you're not alone when you're struggling to conceive can really help as the more people talk about it, the less 'taboo' and isolating it can feel.
After all, around one in seven UK couples have problems getting pregnant. It's much more common than you might think – there's a good chance that you know someone who is or has been affected by fertility problems too.
Here are more celebrities who've helped to bring the fertility discussion out into the open, by sharing their inspirational journeys to parenthood:
Kim Kardashian
Pregnancy complications meant Kim Kardashian struggled to conceive again after the birth of her first child. She now has four children, two of them born with the help of a surrogate.
Courtney Cox
Friends star Courtney Cox suffered several miscarriages before welcoming her daughter through IVF. She's now created a Facebook Watch streaming series, 9 Months with Courtney Cox, all about people's different pregnancy and fertility journeys to help and inspire others.
Nicole Kidman
Hollywood A-lister Nicole Kidman has talked about her fertility struggles in various interviews over the years. She has two daughters, one of whom was born via a gestational surrogate, and two adopted children.
Tyra Banks
Model Tyra Banks turned to IVF to try to conceive but eventually welcomed her son with the help of a surrogate.
Emma Thompson
British actress Emma Thompson welcomed her daughter through IVF at the age of 40 and also has an adopted son.
Celine Dion
All of Celine Dion's children were conceived through IVF after a difficult fertility journey. She has three boys including twins, but it took many years and cycles of IVF treatment to get there.
Chrissy Teigen & John Legend
Chrissy Teigen has been very open about her IVF journey, conceiving both her children through fertility treatment after years of struggling to conceive with singer husband John.
Need to talk? Where to get support
If you want to talk about fertility, share your experiences or need help and advice, there's a wealth of support available from people who know exactly what you're going through.
Support sources include:
Manchester Fertility counsellors: Our specially-trained fertility counsellors are here to talk whenever you need them - before, during and after your treatment.
Fertility coaches: We also work with Fertility Coaches to offer patients bespoke fertility and emotional support.
Manchester Fertility Support Group: Connect with other patients who are also on the treatment journey, either online or in person through our regular clinic support group meet-ups.
Fertility Network UK: The UK fertility charity runs a free support phoneline and online support groups.
Fertility forums: Popular online support forums include Fertility Friends and Health Unlocked IVF community.
If you have any questions about our patient support services or where to find the right support for you, contact our friendly team on 0161 300 2737.
Last updated: 20th January 2020