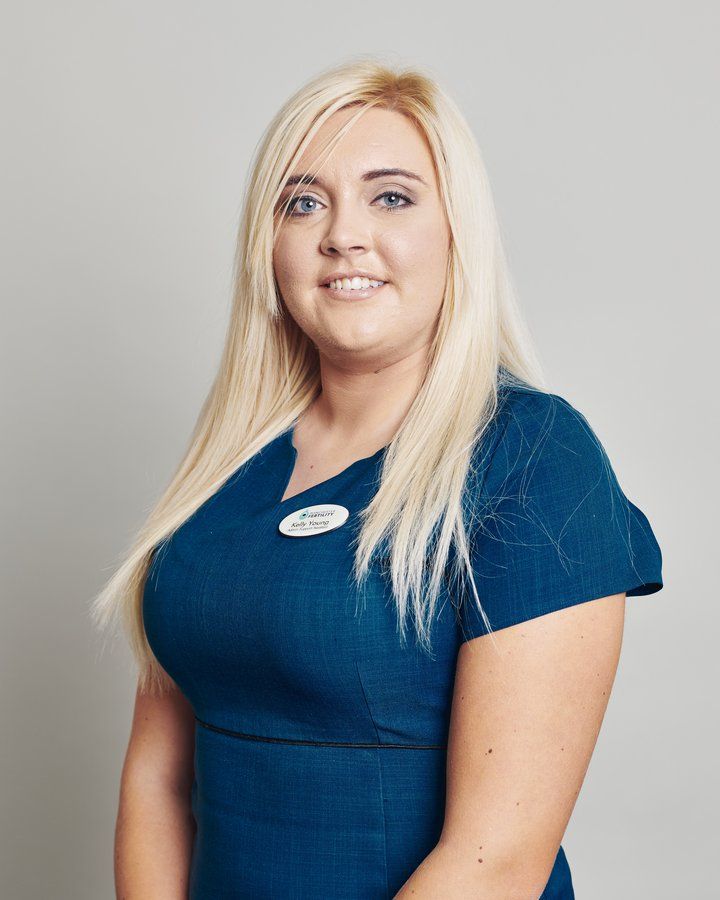 Kelly is our New Patient Manager, she has worked for Manchester Fertility for over five years.  Her experience working in various roles over the years has helped her gain expert knowledge and an in-depth understanding of what our patients are experiencing when deciding to go ahead with fertility treatment. Kelly is here along with her new patient team to guide and support every patient on the first steps of their fertility journey.
We sat down with Kelly, to find out what being a new patient manager involves, what support and advise her team are there to give and we asked her why she loves her job!
How did you find yourself at Manchester Fertility?
I had just finished my university degree in Psychology, and I wanted to look for a career in which I knew I could make a positive impact on someone's life. I have always adopted a mothering, caring role throughout my younger years and with all my friends I am known as the 'mother' of my friendship group it is in my nature. I knew  this would be the perfect opportunity to make a difference and that is why I love my job – which it isn't just a job, it is far more than that.
Tell us about your job role?
As the New Patient Manager, I am here to ensure that the patient journey runs as smoothly as possible and that we give that warm and friendly welcome that all our patient deserve.
What support do you give to patients?
We understand that it may be a daunting time taking that first step on their fertility journey; however, we are here to reassure patients that they have chosen the right clinic. We are here to support and to be an ear to listen from the very beginning when patients need that essential guidance.
What are your top tips for someone going through treatment or struggling with fertility right now?
As easy as it is for me to sit here and say, try not to stress. We understand that it can be stressful at times, but my team and I are here to help take away any worries or concerns you may have at the very beginning. With our experience and understanding, we will always do our utmost to help you have a stress free journey as we become part of that journey with you.
As a New Patient Manager, what is the most rewarding part of your job?
Seeing patients go through their journey. When you see patients that have longed for children for years, and you see finally that we are helping to help make their dreams come true, it does feel very rewarding.
Describe what it's like to work at Manchester Fertility…
Rewarding. Positive, a happy place, one great team, a big family unit!
What skills do you have that make you good at your job?
I am a great listener, empathetic and I like to work to the best of my ability.
What would you say are your career highlights to date?
My career highlights would be the role I am in now - being the New Patient Manager. I am always striving to be the best person I can be. I started working here five years ago as an administration assistant; I then had various roles over the years that really helped me gain this knowledge of the patient experience and insight into everything about the clinic, how it works and how we do support patients at every point of their journey.
When you're not supporting patients, what do you like to do in your spare time?
Travelling- I LOVE my holidays and seeing the world.
What is the one word that describes you?
Reliable.
Meet the Manchester Fertility team
Visit our Meet the Team page to get to know more about the rest of our friendly team and their expertise.
If you are looking to start IVF treatment with us but don't know where to begin, then booking a free 1-2-1 appointment with our dedicated, friendly New Patient Co-ordinator Team is a good place to start.
Kelly's team are happy to help you with all the advice, support and information; you need to begin your fertility journey. They can help you with your first questions and tell you all about our clinic you can call them on 0161 300 2737 or start online here. 
Last updated: 16th July 2021