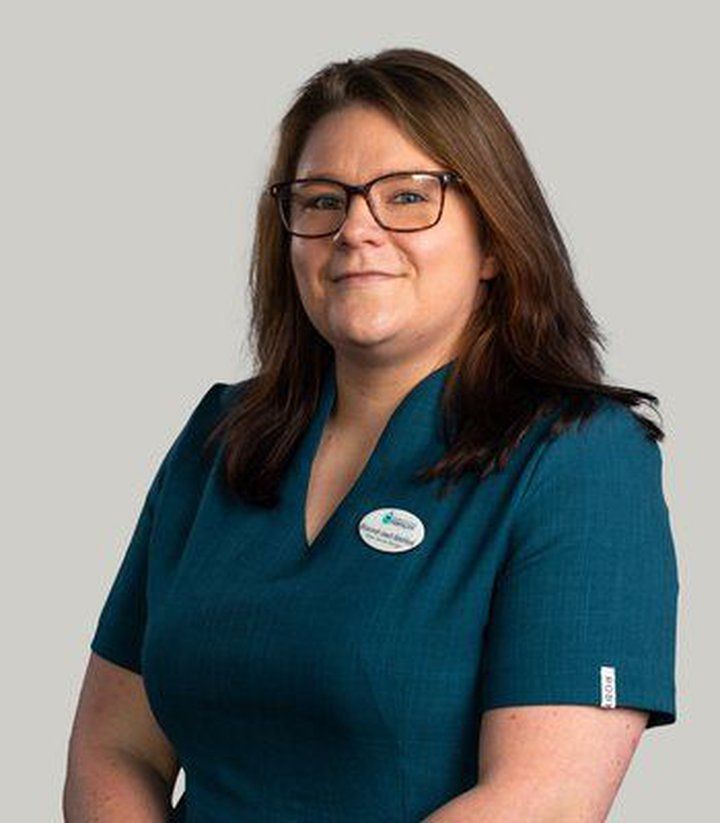 Rihannah has many years of experience managing teams and is dedicated to providing outstanding patient satisfaction as our Patient Services Manager. She ensures every patient receives the best possible care throughout their fertility journey. Her positive and empathic approach fits perfectly within our friendly and expert team here at Manchester Fertility.
Here's everything you need to know about our Patient Services Manager, Rihannah.
How did you find yourself at Manchester Fertility?
I came across this role by chance, and it intrigued me. I researched the clinic and love everything they stand for as a clinic, and I just had to apply. From my first visit to the clinic and meeting the Manchester Fertility team, I knew this was the job for me. 
Tell us about your job role?
As the Patient Services Manager, I am responsible for reception and the In-patient team. I am lucky enough to spend my days looking after a fantastic team who guide our patients through their fertility journey. My days are never the same; my role is varied, which I love as it allows me to expand my knowledge and help more people.
What support do you give to patients?
We are here to provide as much support as possible to our patients. In particular, my team are on hand to answer any questions or concerns that a patient may have and put them at ease during their journey with us.
What are your top tips for someone going through treatment or struggling with fertility right now?
I would recommend that our patients relax. The more relaxed you are, the better your experience will be. We have a team of specialists with over 30 years of experience; who have a caring patient focused approach. After all, we are here to help make your dreams of starting a family come true.
Describe what it's like to work at Manchester Fertility
Every day is different, and every day I learn something new. It is a positive and friendly environment, and I work with a passionate, caring group of people. The entire team are absolute superstars and are all incredibly supportive of each other. I wouldn't want to work anywhere else.
As a Patient Services Manager, what is the most rewarding part of your job?
I can't think of anything more rewarding than helping patients start or extend their family. It is an incredible feeling to see all the babies born, knowing that we have helped families reach their dreams.
What skills do you have that make you good at your job?
I'm a good listener, communicator and a great problem solver - but I'm also empathic, caring, and a people person. My role relies on having excellent interpersonal skills with my team to ensure our patient's journey run as smooth as possible without running into any problems.
When you're not supporting patients, what do you like to do in your spare time?
I am a real foodie - I love to travel to hot countries and try local cuisines, but as we aren't able to go away at the moment, I love to experiment with different dishes from all around the world at home instead.
One word that describes you best?
Positive
Meet the Manchester Fertility team
Visit our  Meet the Team page  to get to know more about our team and their expertise.
You can contact our friendly New Patient Team on 0161 300 2737 or book a  free one-to-one  for all the information, advice, support and understanding you need to begin your fertility journey.
Last updated: 12th March 2021