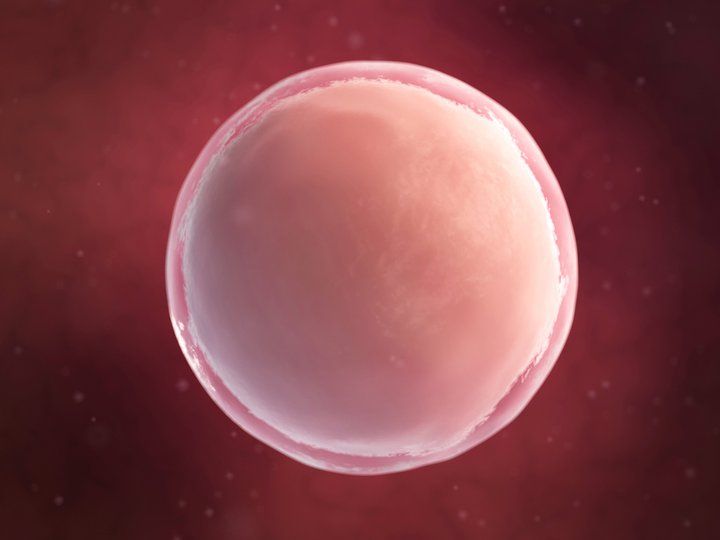 Update 09/02/16: Access Fertility has revised its pre-paid IVF plans since this content was published. Please click here to find out more.
In this week's special series of blogs we'll be talking about treatment using donor eggs and egg donation: everything to do with this very special and personal treatment including how we find our exclusive egg donors, how you choose your egg donor and the differences between IVF with donor eggs in the UK compared to IVF with donor eggs abroad.
In today's post we answer the most common FAQs about IVF treatment using donor eggs, as asked by our patients: 
What kind of women does Manchester Fertility offer as egg donors? Who are the 'typical' egg donors I'll be choosing from?
Our egg donors are women from all walks of life, from professional women to stay at home mums. Some have children already and want to help someone else to have a family, whilst others need IVF themselves and are donating some of their eggs to get subsidised IVF through egg-sharing.
The one thing they all have in common is their age group. None of our egg donors are above age 35. This is so we can ensure that the eggs we offer you for your IVF treatment are of the highest quality, taken from women who have very good natural fertility.
All of our exclusive egg donors, who donate only to us, have also been rigorously screened to the highest standards. They have all received thorough counselling from our team, are all completely aware of what's expected of them as a Manchester Fertility egg donor and are ready and willing to go through the process. Importantly, all are identifiable to any children you may have.
How do I choose my egg donor?
We offer a wide range of egg donors and our dedicated Donation Team will aim to match you with at least two women who have the characteristics you're looking for. You can then browse through their profiles, which are much more extensive than just a list of physical traits. Our egg donor profiles are highly detailed and even include a personal pen portrait and message of goodwill, written by the donor herself.
What is the typical cost of IVF with donor eggs using a Manchester Fertility egg donor?
Costs vary dependent upon the nature of your donor egg cycle. We actually offer three different options – Exclusive Egg Donor, Shared Egg Donor and Frozen Egg Bank, so that IVF with donor eggs is as cost-effective and accessible to as many women as possible that need our help. An exclusive egg donor package is the highest fee, where your chosen egg donor completes a fresh egg donation cycle and donates only to you. A shared egg donor package is where she donates to other patients as well (up to the 10 family limit rule) and then the lowest priced option is where you use a donor egg from our frozen donor egg bank. Current prices can be found here.
Alternatively, you can select the IVF with Donor Eggs Refund package. Provided by Access Fertility, it's a pre-paid plan that includes up to three cycles of IVF with us, using donor eggs from one of our donors, but at a discounted rate compared to paying per cycle. It also gives you a 70% refund of the price of your package from Access Fertility if you don't have a baby after all cycles are completed with us. More details can be found on this here. It's a useful option to fund your IVF with donor eggs treatment if you're concerned about how many cycles you may need, and the potential financial impact if you're not successful. It's open to women aged up to 48. 
What is the success rate for IVF with donor eggs?
Success rates using donated eggs are improving all the time. Remember that regardless of your own fertility status, your egg donor has good fertility. Currently, almost half (43%) of Manchester Fertility patients across all age groups who use a donor egg from our donors for their IVF cycle have a confirmed pregnancy with fetal heartbeat found at 6-7 weeks pregnant. 
This consistent success rate is down to the quality and screening of our egg donors, and the techniques and innovations we use such as Endometrial Scratching, EmbryoGlue, Blastocyst transfer and EmbryoScope time-lapse monitoring. 
What support is available to me as a patient using a donor egg?
We recognise the very special nature of this treatment, IVF with donor eggs is a very highly personal and sensitive journey for you and your partner. You'll receive counselling from our team to discuss all the implications of using donated eggs to have your family, issues that affect you not just now but in the future. As a clinic we have a strong reputation not just for our treatments and success rates but for the personal care and attention we give to all of our patients. So you'll always find a listening ear from our team, no matter who you speak to. 
If you've got any questions, remember you can always speak to our friendly Patient Advisors on 0161 300 2737, or use our discreet Live Chat service available via our Homepage during clinic hours. 
Last updated: 30th November 2015