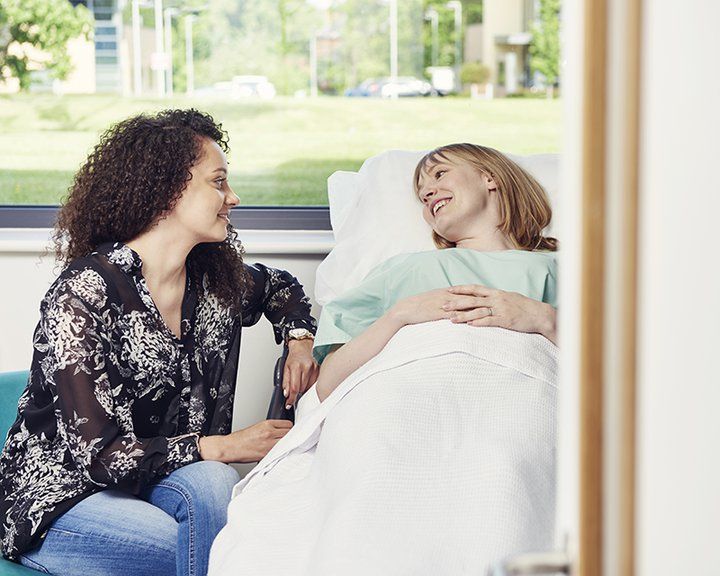 If you're hoping to have a baby using a sperm donor through donor sperm insemination, there are plenty of private fertility clinics in the North West and across the UK that can help.
But although the treatment procedure itself is largely the same, not all clinics offer the same expertise and experience – and many don't actually have donor sperm on site.
This is where Manchester Fertility is different. We have our own donor sperm bank - one of the most successful in the UK – with donor sperm ready for you to use straight away.
Our expertise in maximising your chance of pregnancy from donor sperm insemination means we're a leading clinic of choice in our region and beyond for anyone who wants to have a baby using donor sperm.
We are specialists in helping same-sex couples and single women to conceive, with many of our patients travelling considerable distance to us for treatment.
Here's why you should come to Manchester Fertility to have your baby using donor sperm:
Our own exclusive UK sperm donors
Many fertility clinics rely on importing donor sperm from Europe to help their patients. But we are one of the only clinics in the UK to invest in the necessary technology to recruit our own sperm donors. Semovo is our nationwide sperm donor bank, giving you the most extensive and widest choice of the best sperm donors from right across the UK. All of our sperm donors are aged 18-41, fully health screened and identifiable to your child, with the very highest quality sperm.
Start your journey today
You can start your treatment today, with a choice of sperm donors matched to your requirements. You do not have to wait for a consultant appointment; our fertility specialists are ready to help you now.
Exclusive donor sperm packages
Although some women conceive from their first cycle of insemination, some women need more than one cycle to achieve pregnancy. We're the only clinic in the North West to offer a discounted treatment package specifically for donor sperm insemination. Our package includes up to three cycles of treatment, for one discounted fixed price – so you can keep costs under control, with the reassurance of more than one cycle if you need it, and cheaper treatment compared with paying for each cycle as you go.
Tailored donor sperm insemination treatment
Although donor sperm insemination may seem like a standard treatment, we offer a highly individual and bespoke approach to maximise your chance of pregnancy. This starts with fertility testing, so we can see whether insemination is your best option, of if IVF with donor sperm gives you the best chance of a baby. We then look at which type of insemination – natural cycle or stimulated - is right for you. A stimulated cycle, where a tailored fertility medication protocol stimulates your ovaries to produce mature eggs, may be recommended if you're ovulating irregularly.
Early pregnancy support
Your treatment journey with us doesn't end with your positive pregnancy test. We provide you with specialist early pregnancy support from our fertility support midwife. You'll be given an early pregnancy scan at our clinic at around 6-7 weeks to confirm your pregnancy and to check that all is well, before we arrange for your care to be seamlessly transferred to your local NHS unit.
Discover the Manchester Fertility difference. Book your no obligation, free private one to one with our Patient Advisors or call 0161 300 2737.
Last updated: 16th April 2021