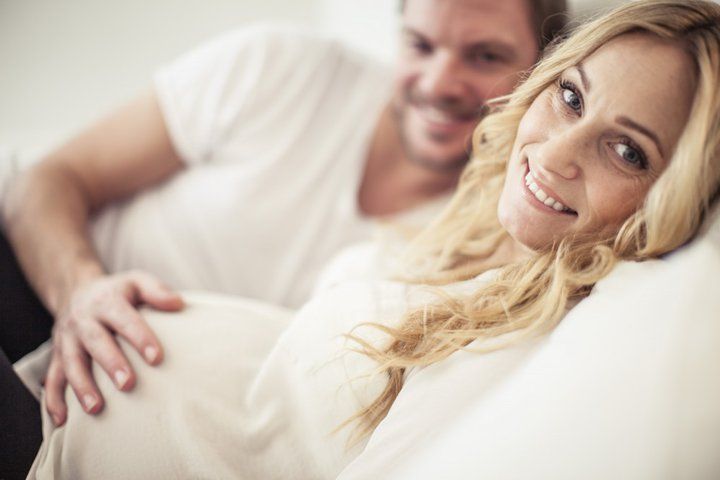 Are you considering using donor eggs to have your baby?
Our dedicated Donation Team reveals five 'must-ask' questions you need to be clear on, in order to help you make the right choice when having a family with the help of an egg donor:
Where do your donor eggs come from?
Just because your fertility clinic is in the UK don't assume your egg donor is. Many fertility clinics actually import donor eggs from abroad. Using a UK egg donor is important if you want to give your child the chance to learn about their biological origins, and their egg donor, in future.
At Manchester Fertility all of our egg donors come from our own Cheshire-based Manchester Donors egg donor programme. You can read more about the benefits of using UK donor eggs here.
How can you help me achieve a pregnancy using donor eggs?
How does the clinic plan to help you conceive with donor eggs? At Manchester Fertility we only accept egg donors who are aged 35 and under, healthy and fertile, giving you a guarantee of a minimum of six quality eggs for your best chance of pregnancy.
Quality donor eggs, combined with our advanced techniques and long-standing expertise in donor conception, give us strong success rates when using donor eggs across all patient ages.
Many of these advanced innovations are included as standard in your treatment with donor eggs. Advanced-stage Blastocyst transfer and EmbryoGlue are included at no extra cost. You can also choose to have time-lapse video embryo development; we also offer the brand-new Endometrial Receptivity Array (ERA) test, a ground-breaking test that determines the best time for implantation of your embryos.
How much does treatment cost?
Treatment transparency is vital when having treatment with donor eggs, as it can be costly. So is the clinic upfront about what you'll be paying, and what exactly you're paying for?
You'll receive a fully-costed treatment plan at the outset at Manchester Fertility with no hidden costs. We also offer frozen donor eggs as well as fresh, which may be more cost-effective whilst still offering a good chance of pregnancy.
If you're worried about the financial risk of treatment, we were the first UK clinic to offer a money-back guarantee for women using donor eggs, through Access Fertility's discounted treatment plan.
What can I know about my egg donor?
Does the clinic only offer basic details about your egg donor? We know how important egg donor choice is, it's life-changing – so that's why you'll find things like donor characteristics and a personal pen portrait written by the donor herself. Even a goodwill message to your donor-conceived child is in all our donor profiles. Remember we get to know our egg donors well too, so we can also provide personal insight to help you choose your egg donor.
How soon can I start treatment with donor eggs?
Does your clinic have donor eggs available? We don't have a waiting list for fresh or frozen UK donor eggs at our Cheshire fertility clinic. Our donor eggs are immediately accessible. Treatment can start straight away if you plan to use frozen donor eggs, for fresh you can start your treatment cycle once you and your chosen egg donor are synchronised.
Choosing a clinic for treatment with donor eggs
Come and chat to our dedicated Donation Team to explore more about having a baby using donor eggs and our available UK egg donors. Book a private, one-to-one appointment on 0161 300 2737 or self-refer here and we'll be in touch.
Last updated: 20th January 2020