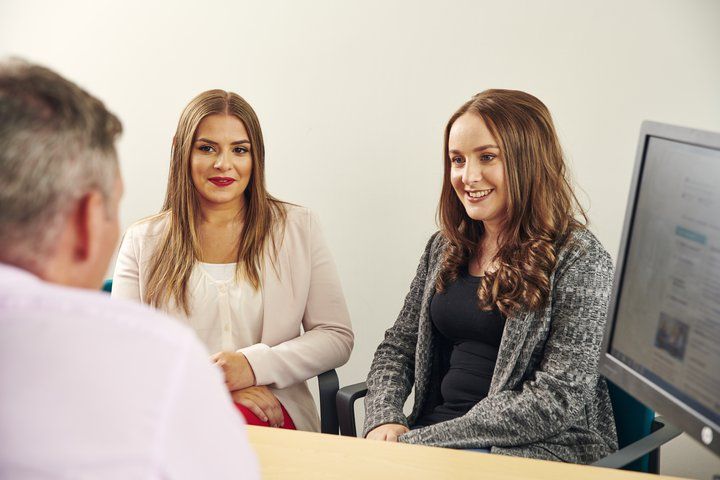 Donor insemination a simple and quick way to try for a baby if you are a same-sex couple, single woman or a couple with male factor infertility.
Here's what you need to know about a typical cycle at Manchester Fertility, where our donors come from and your options on how to pay:
The Donor Insemination Process in 5 Simple Steps
The majority of donor insemination cycles we perform at Manchester Fertility are natural cycle, free of fertility drugs, which focuses on the egg you naturally ovulate that month.
Treatment begins: Your treatment starts on day 1 of your monthly cycle, the first day of your period. We will start to track your cycle to pinpoint when ovulation happens using an LH (Luteinising Hormone) kit which detects that ovulation is imminent, or through blood tests.
Choosing your donor: The laboratory team and our Donation Team provide you with two donor choices from our sperm donor bank that match your requirements. Full profiles are emailed to you. You can then confirm your donor choice or request more donor options.
Ovulation confirmed: Ovulation is confirmed by your tests; sperm from your chosen donor is then thawed, analysed and processed.
Insemination procedure: A concentrated washed sample of your donor's sperm is gently inserted into your uterus through the cervix using a very fine catheter, close to the egg that has been released. After the procedure you rest for a short period before you can go home.
Pregnancy test: Around two weeks after insemination, you can take a pregnancy test at home. If it is positive, you will be seen for a confirmation scan at 6-7 weeks of pregnancy at our clinic. If it is negative, we will discuss next steps including further cycles of insemination. Some patients need more than one cycle to conceive.
Your treatment cycle at Manchester Fertility also includes mandatory implications counselling, which is designed to support you when you are using a donor to conceive.
Finding you a sperm donor: Benefits of Manchester Fertility
You do not need to worry about finding a sperm donor or joining a waiting list when you have donor insemination at Manchester Fertility.
We have healthy, young and altruistic sperm donors ready now, recruited through our own nationwide sperm bank, Semovo.
Donors donate to Semovo through clinics in Glasgow, London, Manchester, Cheshire, Liverpool and Leeds, giving you the widest choice of HFEA-registered, health-screened and UK-based sperm donors to have your family.
All our sperm donors are identifiable to your child at the age of 18 and are available for family-slot reservation, depending on sperm stock, so you can have sibling children in future.
Our donors also complete a very detailed donor profile to help you choose. This includes:
A pen picture written by the donor, describing himself and his life
Career and educational background
Hobbies and interests
Reason for donating
A goodwill message to any child, which you can show your child in future
Donor insemination costs & treatment packages
You have a choice of payment options at Manchester Fertility for donor sperm insemination, including our popular multi-cycle package:
3-cycle package: This gives you up to three cycles of insemination for a single fixed fee, giving you multiple attempts to conceive and treatment cost peace of mind.
Pay-per-cycle: You can choose to pay for each cycle individually as you need it. You will be given a fully-costed treatment plan upfront with no hidden costs.
Donor insemination treatment: Get started today
Call our Patient Advisors on 0161 300 2737 to make an initial consultation appointment for donor insemination or self-refer online.
You can also read our guides for single women and same-sex couples to find out more about your treatment options. And meet the many women and couples we have helped, on our case studies and testimonials pages.
Last updated: 13th June 2019