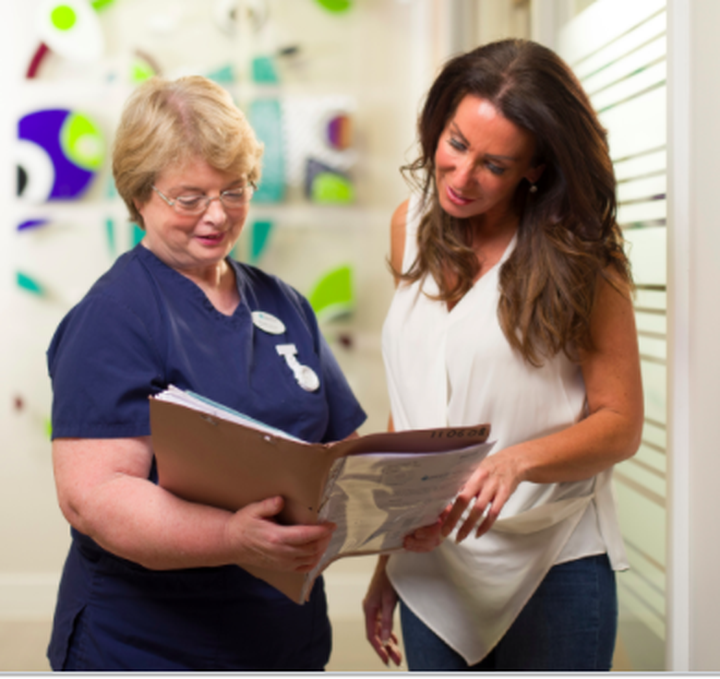 Choosing your egg donor is one of the most exciting – yet daunting - parts of treatment with donor eggs.
You're selecting the person who's going to help you have a baby. It's a truly life-changing decision. So it's natural to have some concerns about somehow getting it 'wrong', or being anxious that we won't have any egg donors that fit your preferences.
At Manchester Fertility, we have an extensive choice of traceable and identifiable UK egg donors to offer you with no waiting list, all with different backgrounds, cultures, interests and professions. Here's our advice on what you should consider when selecting your egg donor:
Physical appearance and ethnicity: Many women who need donor eggs wish to find an egg donor that shares similar physical characteristics, including ethnicity. So height, weight, hair colour and eye colour are the first basic things to come into the decision making process. If you're looking for an egg donor that shares the same culture, we'll be able to advise if we have any egg donors of your ethnicity available. We have women of all ethnic and cultural backgrounds donating eggs to us.
Personality: Once you've identified physical attributes, personality comes into play. All our egg donors write detailed personal profiles, to give you an idea of what they're like as a person. This helps you to find an egg donor that shares the same outlook and approach to life as you do, if that's important to you.
Interests, hobbies and work: If you're especially passionate about a particular hobby, it can be appealing to find an egg donor that shares this too. It gives you and your egg donor another thing in common. You may have particular hopes for your child too for the future, and so want an egg donor with a specific level of education or job. All egg donors include what they do for a living in their profiles.
Goodwill message: The goodwill messages our egg donors write are the most personal part of their profile paperwork. It's a message to you and any child you have. They may write about why they decided to donate eggs, or what their hopes are for you. It often gives you the greatest insight into who they are, their personalities and motivations.
Personal insight: Of course it helps to have the added insight of a team who actually know our egg donors when you're making your choice. Our dedicated Donation Team supports both our donor eggs patients and our egg donors throughout their respective journeys. This means they get to know our egg donors well, and use this unique insight when matching your preferences with our available egg donors.
When you choose an egg donor from Manchester Fertility's egg donor programme or donor egg bank, we want to ensure you're 100% happy and confident in your decision. So we also aim to give you a choice of at least two to three egg donors that closely meet your preferences.
All our egg donors are healthy, non-smoking fertile women aged 18-35, who donate to us either altruistically or through egg-sharing, donating eggs as part of their IVF cycle.
All our egg donors are also fully health screened, in line with HFEA's strict regulations, and are implications counselled so they understand exactly what's expected of them as an egg donor, now and in the future, and are happy to donate to us.
Start treatment with donor eggs in Cheshire straight away
Manchester Fertility is one of the most trusted and successful fertility clinics in the whole of the UK for women who need donor eggs.
We have no waiting list for treatment with donor eggs, so you can start planning your family now.
We offer both fresh and frozen donor eggs from our egg bank, all our frozen donor eggs are preserved using the very latest advanced methods to maximise viability, with pregnancy rates of around 40% across all age groups if an embryo is transferred.
Speak to our friendly team on 0161 300 2737 to take the first step, or book in for a private, no obligation one-to-one chat.
Last updated: 18th December 2020