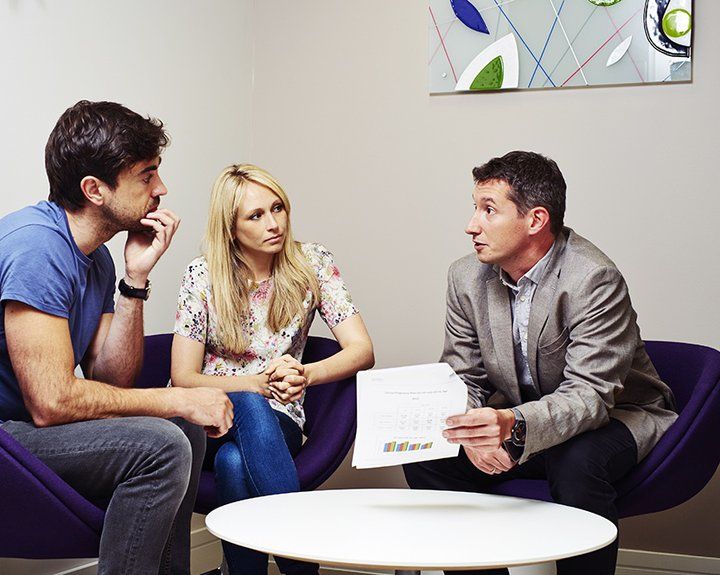 This week the Daily Mail ran a highly sensationalised 'cash-for-eggs' feature, claiming that desperate women on low incomes are being 'exploited' by IVF clinics.
The newspaper's investigation also targeted treatment add-ons at private clinics, and the cost of fertility drugs obtained from clinics compared to high street pharmacies.
It made concerning reading for anyone considering private fertility treatment, or egg-sharing as part of an IVF cycle. So in this week's blog, we address many of the points the article raised.
Whilst we can't speak for the policies and practices of other fertility clinics, here's why you can be reassured when you come to Manchester Fertility:
Egg-Sharing at Manchester Fertility
In our experience helping hundreds of women to conceive through IVF, sharing eggs as part of your treatment is always seen as hugely positive thing to do, with altruism at its core rather than a focus on subsidised treatment.
There is always great empathy and goodwill between our egg-sharers and our patients who need donor eggs, because of our transparent and informed approach, personalised supportive care and implications counselling for all our egg donors.
Egg-sharing for subsidised IVF: A serious decision:
We make it crystal clear that egg-sharing means becoming an egg donor, and all that this entails.
It has very serious implications now and in the future, including the potential of future contact from a donor-conceived child. And because of this not every woman will want to – or should - egg-share.
Donating eggs is not a decision that should ever be taken lightly, or solely as a means to get subsidised IVF, because of its consequences. And in our experience, because of our thorough approach, if a patient is interested in egg-sharing just for reduced cost IVF they don't tend to go ahead with it once the full implications are made clear.
Egg donor counselling: Ensuring confident and happy egg sharers:
Counselling is a mandatory part of egg-sharing for our patients, where the consequences of egg donation are fully explained. These sessions happen very early in the egg-sharing process, and cover many issues patients may not even have considered.
These include factors unique to egg-sharers – such as how you may feel and cope if you don't get pregnant but your recipient does – and wider issues of egg donation including its impact on existing family members and potential future contact from donor-conceived children.
The goal of the counselling sessions is to ensure that women are confident in their decision, and only those who are completely happy to donate eggs are progressed as egg-sharers.
An official egg donation Centre of Excellence:
Our status as the UK's first National Gamete Donation Trust Centre of Excellence is your guarantee of only the highest standards of care when you donate eggs to us.
It means we're officially one of the best clinics in the UK and North West for egg donation, focusing on the health and psychological and emotional wellbeing of all our egg donors.
Treatment Add-Ons at Manchester Fertility
The Daily Mail also highlighted 'unproven' and expensive add-ons private IVF patients are offered. At Manchester Fertility, we don't offer any experimental treatments. We only offer carefully-chosen additional techniques which we believe make a genuine difference to the outcome for large numbers of our patients.
If an add-on is recommended to you, you'll always be told clearly why it's being advised, how it may benefit you specifically and any costs involved. Add-ons aren't advised to everyone, treatment is always individualised and what works for one patient, may not work for you.
We welcome the plans of the Human Fertilisation and Embryology Authority to introduce a universal 'traffic light' system for add-ons across clinics, further helping patients to make an informed choice.
Fertility drugs: Supermarket pharmacies vs clinics
The Daily Mail feature also discussed the issue of 'rip-off' fertility drug pricing at private clinics. At Manchester Fertility, because we don't supply fertility drugs, all our patients are free to choose their own preferred pharmacy.
We do give patients the option of a pharmaceutical homecare service, where medication is delivered direct to the door, with the guarantee of storage, care and discretion.
The Manchester Fertility difference
These are just some of the reasons why so many people trust us to give them a baby through our range of fertility treatments including egg-sharing and using donor eggs. Discover the Manchester Fertility difference – see what our patients have to say about their journeys with us.
If you need help to have a family, have a chat to our friendly team on 0161 300 2737 and we'll get you started on your personal path to parenthood.
Last updated: 18th December 2020