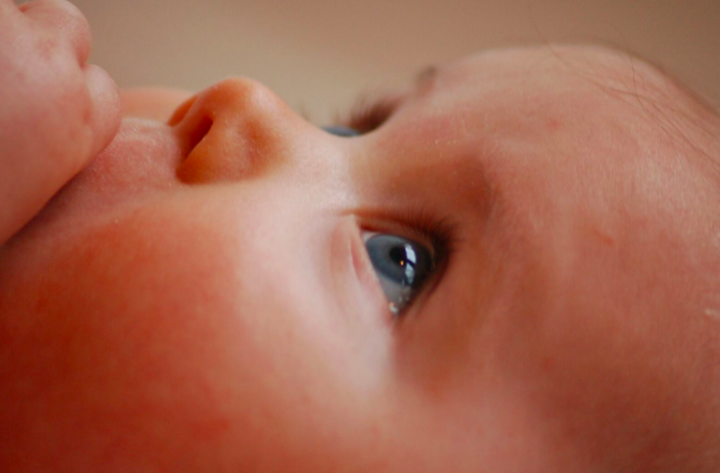 At Manchester Fertility our egg donors include women who are having IVF, who wish to help other women with infertility.
These women are 'egg-sharers' – and if you have treatment with donor eggs with us, your chosen egg donor may well be an egg-sharer.
It means your egg donor has chosen to donate some of her eggs retrieved for her own treatment cycle, so others get the chance to have a baby too.
Here's what you need to know about egg-sharing and using eggs donated in this way to have your baby:
Egg-sharer vs altruistic donor:There is no difference between an altruistic egg donor and an egg-sharer, except the fact the egg-sharer is also having IVF treatment. All our egg donors are motivated to help others conceive regardless of how donation happens.
Egg quality:Your egg donor is having IVF but this doesn't mean her eggs are poor. Remember she's hoping to conceive herself, through her own IVF cycle, and is hoping you will conceive too.
Egg sharer criteria:All egg-sharers have to meet the same criteria as our altruistic egg donors, which include strict age limits of 18-35, knowing family medical background and health requirements.
Egg sharer screening:All women who wish to egg-share have to undergo rigorous medical screening to be accepted, just as they would if they were donating eggs without having IVF. Screening is thorough and includes testing for STIs and some common genetic and hereditary conditions.
Egg donor profiles:Egg-sharers still complete highly detailed egg donor profiles, so you can choose your egg donor with confidence. As they are our patients, we get to know them well, so can give you additional personal insight to help you pick your perfect egg donor.
Egg donor anonymity:All our egg donors are fully identifiable to any child you have. So your child has the chance to trace their biological origins in future if they wish to know.
Egg sharer counselling:Egg sharers also undergo counselling, not only because they're having IVF and becoming an egg donor but because of the special emotional considerations of being an egg-sharer. Such as if you become pregnant using donated eggs, but your donor's own cycle fails. Or if both of you are successful, their child will have a biologically-related sibling. Egg-sharers are carefully counselled so they're prepared for all outcomes now and in the future, including being identifiable to your child and what this means.
Start IVF with donor eggs now at Manchester Fertility –no waiting list
We have egg donors ready to help you conceive now. You have the choice of fresh or frozen UK donor eggs at Manchester Fertility for your treatment cycle, with the personal support of a dedicated Donation Team and advanced IVF innovations to help you conceive including EmbryoScope timelapse and EmbyoGlue.
Start treatment by meeting a Patient Advisor for a free private one-to-one – book yours here or call 0161 300 2737.
Or self-refer online and we'll be in touch. We offer IVF to women up to the age of 50 and also offer treatment with donor eggs with the reassurance of a refund.
You can also come and meet our team and learn more about treatment and our egg donors at the Fertility Show Manchester, 24-25 March at Manchester Central. Book your tickets here, we're on stand B10 all weekend.
Last updated: 17th January 2018