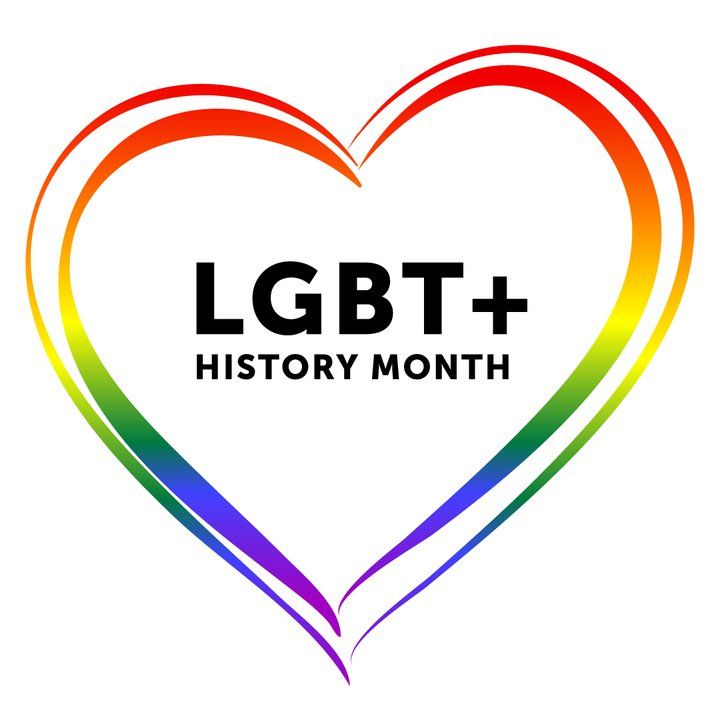 At Manchester Fertility, we're delighted to be supporting LGBT+ History Month 2022 throughout February.
This year's LGBT+ History Month marks 17 years of educating out prejudice and promoting the visibility of LGBT+ people. It's a vital opportunity for education about LGBT+ issues and for promoting diversity. This year's theme is Politics in Art; five artists have been chosen to represent the letters of L, G, B, T, + community, all of which created inspirational art to express their orientation. 
Throughout February and March, there are hundreds of events, workshops and talks up and down the country, most of which are taking place virtually, so you can join in from home.
As one of the UK's leading fertility clinics, we're passionate about inclusivity. We're proud to have welcomed same-sex couples into our friendly clinic for over 35 years.
Here's why LGBT+ History Month is so important to so many of our patients - and us.
What is LGBT+ History Month?
Celebrated every February since 2005, LGBT+ History Month began after Section 28 of the Local Government Act was finally abolished. Section 28 formerly banned councils and schools from 'promoting' homosexuality, which actively contributed to prejudice and discrimination towards LBGT+ people.
In 2003, when Section 28 was repealed, the LGBT+ community was finally free to become more visible and talk about their history, lives, experiences and contributions to society.
Now, LGBT+ History Month is an annual national celebration. The event is marked in February, coinciding with the same month that Section 28 was abolished.
Celebrating LGBT+ History Month in 2021
There's always lots going on during LGBT+ History Month, some physical events will be taking place this year, along with other celebrations are online. Take a look at the full calendar of events.
Community groups, schools, and many other organisations mark LGBT+ History Month in various ways, including through online talks, seminars, discussions, support groups, presentations and quizzes. Expect topics to cover everything from the experiences of LGBT+ people throughout different historical eras to LGBT+ contributions and representation within their community and so much more.
What treatments are available?
We offer a range of treatments to same-sex couples, including treatment with donor sperm –  IUI - Intrauterine Insemination with donor sperm - or IVF using a sperm donor. We have our very own sperm donor bank, where you can guarantee continued support and expertise on choosing the right donor.  
Your skilled fertility specialist will advise you if they recommend IUI or IVF treatment during your consultation. You can find out more details about the types of fertility treatments, including IUI and IVF, here.
Manchester Fertility supports the LGBT+ community
Our expert team at Manchester Fertility is committed to treating every LGBT+ patient who comes through our door with compassion and care. We have a strong reputation for patient-focused care and want everyone to know they are welcome when they come to us for advice or begin their fertility journey.
Our doctors, embryologists, midwives, and nurses, who are all leaders in their field, are supported by our caring and highly experienced Patient Teams, who will be with you every step of the way of your fertility journey. You can meet all our friendly faces here.
Undergoing fertility treatment can be an understandably emotional journey, so we do everything we can to support and reassure you with exceptional care. You will be looked after by our knowledgeable In-patient Team led by Rihannah – Patient Services Manager. 
Rihannah says, "we are here to provide as much support as possible to every one of our patients. In particular, my team are on hand to answer any questions or concerns that a patient may have and put them at ease during their journey with us.
At Manchester Fertility, we celebrate diversity in all forms, and this is something I personally am extremely passionate about. I feel really proud to be part of a company that embraces and empowers our LGBT+ community."
Patient story
Over the last 35 years, we've helped hundreds of same-sex couples become parents.
"We are forever grateful to all of the wonderful staff from Manchester Fertility for their care from day one to the very end; without them, it wouldn't have happened. We always believed we were in the best place possible. Never stop believing - that's what we teach our children.
We are forever grateful for our three beautiful children."
Read their beautiful patient story on how they became a family of five with Manchester Fertility here.
If you have any questions about your treatment, our friendly In-patient Team are here to help you on 0161 300 2730. Or, if you are thinking of starting your fertility journey with us, you can book a free 1-2-1 discovery appointment – our New Patient Coordinators will give you all the information you'll need to get started. 
Last updated: 4th February 2022