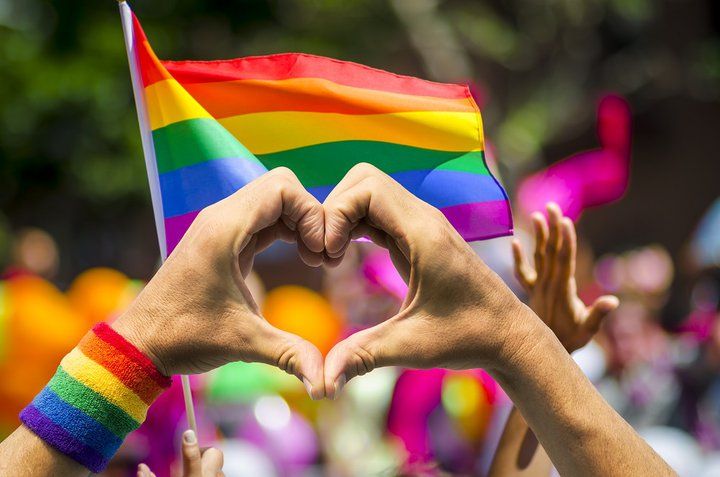 Manchester Fertility Supports the LGBTQ+ Community at Stockport Pride
As a leading North West LGBTQ+ fertility clinic, we are proud to be a part of our local Pride event.
As one of the top LGBTQ+ fertility clinics in the country, Manchester Fertility is delighted to announce that we will be attending Stockport Pride on 31 July 2022.
We will join the LGBTQ+ community and other sponsors for the annual celebration of equality, diversity and inclusion.
Manchester Fertility is looking forward to meeting singles and couples enjoying the celebrations who want to stop by and see how we can help start their journey to parenthood. On hand will be our expert team to explain fertility treatments for with our usual compassion, care and understanding. 
Joining us will be members from our donor brands, Manchester Donors – our egg donation bank and Semovo, our donor sperm bank. And, the timing could not be better for female same-sex couples as we have no wait times for donor sperm and a selection of male donors from which to choose.
This year's LGBTQ+ Pride event will be the first Stockport Pride since Covid 19 hit. So, we are delighted to be greeting revellers face-to-face. We will have an outside stall with lots of information and quirky gifts to giveaway, so please look out for us.
Events at Stockport's fourth annual Pride, which starts at 11 am, include:
Pride Parade, starting at noon on Bridgefield Street, with banners and placards to celebrate LGBTQ+ rights campaigning
Performances include drag queens, musicians, singers, dancers, and DJ from 11 am-6 pm
Stalls, food and drink in Stockport Market Hall 
Crafts, charities and community groups 
If you are part of the LGBTQ+ community and are planning or ready to start your own family, come and find us at our outside stall.   If you want to get started before then, you can talk to our friendly Patient Advisors on 0161 300 2730 or book an appointment online.
Options to help you have a baby include donor sperm insemination, IVF with donor sperm, IVF Partners/Shared Motherhood for female couples and host surrogacy using donor eggs for male couples and singles.   You can also read our helpful Guides for female couples and male couples.
So come and join in the celebrations at Stockport Pride! We are joining our fellow event sponsors in helping to make this year a Pride to remember. 
Follow Manchester Fertility on social for details of our events, treatments and fertility news:
@manchesterfertility on Facebook | @fertilitymanchester on Instagram | @manchesterIVF on Twitter
Last updated: 26th July 2022