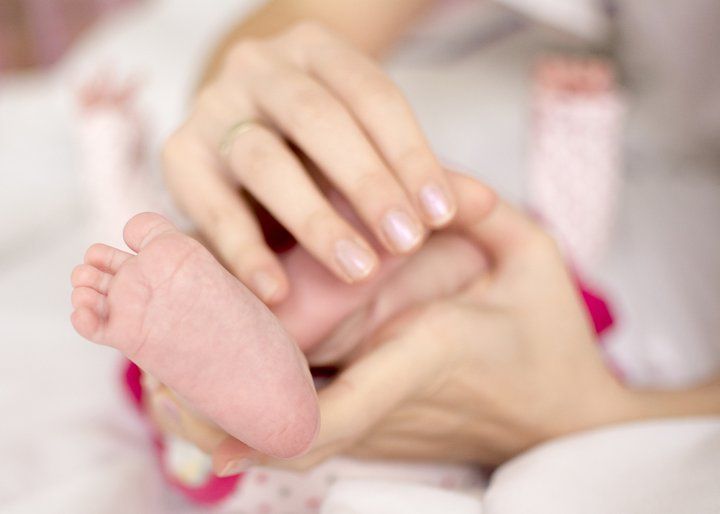 Update 09/02/16: Access Fertility has revised its pre-paid IVF plans since this content was published. Please click here to find out more.
Do you want to have a baby but are an older woman? Although some women can still successfully conceive naturally, many women in their late 30s and early 40s find it difficult largely because of their age and the decline of their natural fertility.
But we can help you if you'd like to try for a baby. The first thing we need to do is understand your chances of pregnancy from your own eggs. This can be done through an Anti-Mullerian Hormone (AMH) test. This is a simple blood test, and tells us your ovarian reserve, which is an indicator of the numbers of eggs left in your ovaries. It's part of the pre-treatment tests we do, which also include scans of your ovaries, fallopian tubes and uterus.
It's also part of the private fertility testing we offer, Fertility MOT, which is a good option if you want to know how fertile you and your partner are right now, so you know if you'll need help to have a baby.
If your AMH level is good, for older women we generally advise IVF or ICSI, as results are higher and we'll know through your cycle about your egg quality, fertilisation rate and embryo quality.
IVF is where your ovaries are stimulated to produce mature eggs, and then your partner's sperm is mixed with your eggs – or a single sperm injected into the egg via ICSI – to fertilise them in our laboratory. 
If you're aged 44 and above, then we would generally only recommend treatment using donor eggs. This is because success rates using your own eggs at this age are so low, compared to success rates using donor eggs which are much higher. We have no waiting list for treatment with donor eggs. 
We will always discuss with you your options in full, including our recommendations based on your test results, so you can make an informed decision. Your treatment plan is unique to you and is devised to give you the best chance of success.
Don't forget that you also have a number of funding options for treatment. If you're aged 42 and below and are using your own eggs, you can opt for the Access Fertility Multi-Cycle plan. If you're aged 37 and under using your own eggs, you also have the choice of IVF Refund.
For patients using donor eggs, aged up to 48, you can choose the IVF Donor Egg Refund plan.
We're always happy to help answer your queries so if you've got a question about how we can help you have a baby, please call our friendly team on 0161 300 2737. 
Last updated: 20th January 2020