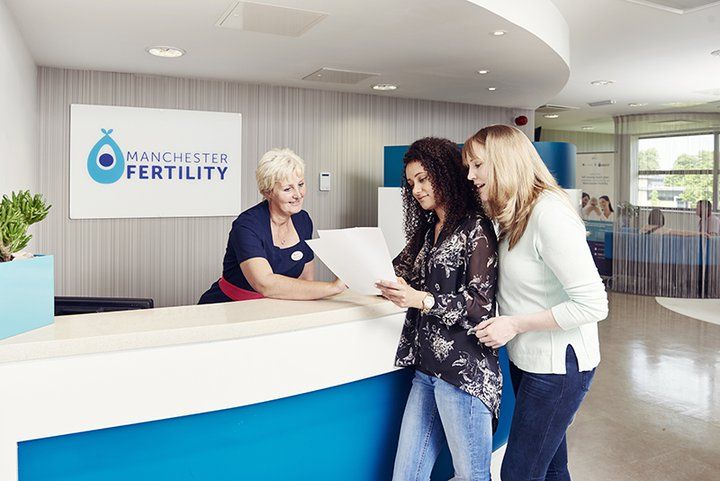 Many fertility clinics in Manchester, Cheshire and across the UK offer treatment with donor sperm; but how do you know which donor sperm clinic is best for you?
In a special series of blogs this week, we'll be focusing on donor sperm treatments – from ensuring you find the right donor sperm clinic for you; what to consider when choosing your sperm donor; the importance of counselling and your FAQs surrounding treatment.
In our first blog, our dedicated team who support you throughout your treatment journey give their advice on the factors you should consider when choosing a clinic for your treatment with donor sperm:
Expertise:Does the clinic specialise in treatment with donor sperm? Do their fertility consultants appreciate and understand the unique needs of the many different people who need to use donor sperm to have a baby – from single women and same-sex couples to couples with male factor fertility issues? At Manchester Fertility we've been helping people to have children with the help of a sperm donor for over 30 years, no matter what their circumstances, and have grown to become a leading clinic of choice in the North West for treatment with donor sperm, particularly for same-sex couples and single women.
Donor selection:Does the clinic have a good choice of sperm donors that may meet your needs? In particular if you are looking for a sperm donor with a specific ethnicity? Is it possible for you to reserve sperm from your chosen donor if your treatment is successful, so you have the chance to grow your family in future using the same donor?
Donor availability:Is there a waiting list for treatment with donor sperm? And where is the donor sperm you're being offered actually sourced? Although many clinics offer treatment with donor sperm, they do not all actually have their own sperm donors, and instead import sperm from abroad. All Manchester Fertility sperm donors are exclusive to our clinic, are all UK based and identifiable to any child you have, donating to us through our ManchesterDonors.com programme. 
Success Rates:What success rates does the clinic have for the type of donor sperm treatment that you're interested in? How do they decide which treatment is likely to work best for you? Not all patients should automatically have donor sperm insemination; some may be better treated through IVF with donor sperm. Will the clinic fertility consultant consider all the options and likely chances of success, and create a bespoke treatment plan?
Support:Does the fertility clinic have a support network in place for those having treatment using donor sperm, and do they recognise the importance of counselling? Counselling is mandatory at Manchester Fertility not just for potential sperm donors, but also for those using donor sperm in treatment.
Donor care:Does the clinic take care of their donors and treat them with dignity and respect? The dedicated Donation Team at Manchester Fertility was established not just to support our patients having treatment using donor sperm, but also to support our donors. We were the first clinic in the UK to be awarded Centre of Excellence status by the National Gamete Donation Trust (NGDT), in recognition of the outstanding personal care we give our donors at every stage, from application to donation cycle completion.
If you have any questions about choosing a donor sperm treatment clinic, contact our Patient Advisors on 0161 300 2737. In our next blog, we'll be talking about the process of choosing your sperm donor.
Last updated: 16th April 2021