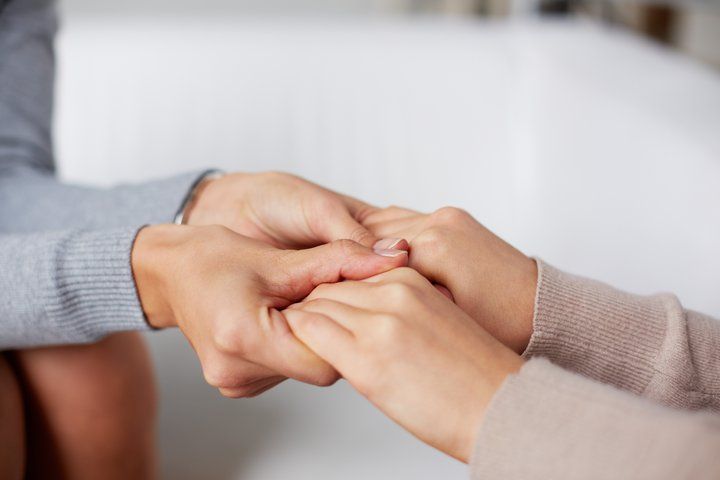 If you are using donor sperm or donor eggs, you will have counselling as part of your treatment.
Although this sounds daunting, counselling is simply an opportunity for you to talk through how you feel about using a donor to conceive, with someone impartial who is not involved in your treatment.
Counselling is a necessary and included part of treatment with donor sperm or eggs, required by UK fertility regulator the HFEA, so you can understand the implications of donor treatment before you consent.
Our friendly, professional and qualified counsellors have many years of experience in guiding patients through the use of donor eggs or sperm, through sessions which are tailored to your unique circumstances, whether you are a single woman or same-sex couple conceiving with donor sperm or an older couple using donor eggs.
What happens at your counselling session
Our counsellors ensure you have a thorough understanding of the matters donor-conceived families may face in the future, and how you can approach these with sensitivity and confidence.
The types of things we will talk to you about include:
How you can feel and keep positive about conceiving in this way
What using a donor means to you
How, when and what to tell your child about how they came to be born
How you may feel if your child wishes to find out about their donor when they turn 18
What information you and your child can access about your donor and any other children your donor has helped to be born (donor siblings)
How using donor sperm or eggs can affect others such as a partner or family members, and how they may feel
Our counsellors will also explain the current guidelines surrounding donor treatment, your rights, the rights of your child and the rights of your egg or sperm donor.
Friendly, personal and private counselling support
Counselling sessions are usually held over Zoom, from the comfort and convenience of your home, when it suits you. Or you can choose to come into the clinic.
Sessions are always held before you begin treatment, so you can focus on having a family feeling confident and reassured. You can also see our counsellors at any point during your treatment journey with us.
Counselling support: Find out more
Talk to our Donation Team on 0161 300 2737 if you have any questions about counselling, using a donor to conceive and starting treatment. We have UK donor sperm and fresh and frozen UK donor eggs ready to help you start a family now.
Last updated: 17th August 2020