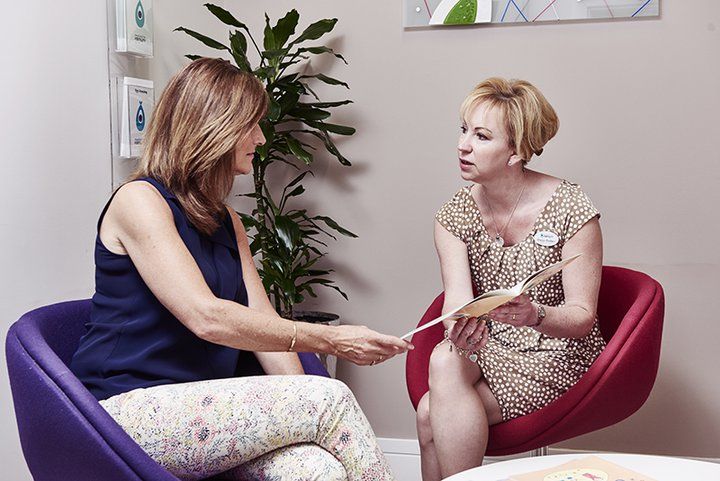 If you're planning a pregnancy using donor eggs, you'll be offered counselling as part of your treatment.
Counselling is given to all patients who use donors to try to conceive. And although you may think you don't need it, here are three reasons why it's such an essential and valued aspect of your journey, not just for you, but also for your future child:
1. Counselling ensures you understand your treatment
It's vital that you fully understand the implications of using donor eggs so you can consent to treatment. Counselling happens early in your journey to ensure you're fully informed and prepared for using an egg donor - so you can look forward to having your family reassured and with your mind at ease.
2. Counselling for your wellbeing
Using donor eggs can be a huge emotional decision for you and everyone involved. Counselling enables you – and your partner – to discuss how you feel about this in private, in confidence, with trained fertility counsellors who can help support you both.
We'll touch on how using donor eggs can affect others in your family too, not just your partner but parents, grandparents and existing children you may have.
3. Counselling for your child's wellbeing:
It's not just your wellbeing that we're here to support; it's also that of your child. As a donor-conceived child, your child will have various rights when he or she gets older, to find out who their egg donor is if they wish to know. So we'll discuss with you: 
How to tell your child about how they came to be conceived, when the time is right
How you may feel if your donor-conceived child wishes to find out about their egg donor when they turn 18
Finding out about any donor-related siblings – children born to other patients using the same egg donor as you
The rights of your egg donor – what she can know about your child
Your legal rights as the parent
Counselling support when you need it
You can see our counsellors as often as you need to, in addition to the sessions given as part of your treatment, individually or with your partner. Using an egg donor is a very special way to have a family but there is a lot to consider, so don't be afraid to ask for further support when you need it. It's what we're here for.
Donor eggs fertility treatment in Cheshire and Manchester
Have treatment with UK donor eggs at our Cheshire fertility clinic with no waiting list for egg donors or consultations.
Refer yourself hereand we'll make you an appointment or call our Donation Team on 0161 300 2737.
Last updated: 25th July 2017