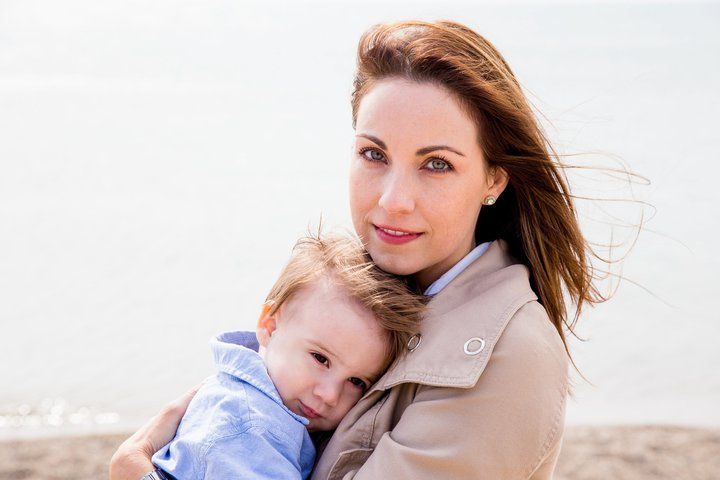 If you're planning treatment with donor eggs, you need to consider some day explaining to your child that they're donor-conceived.
It's a very sensitive and personal decision to make, and although you may think it's best not to tell, we do encourage openness and honesty when the time is right, for the wellbeing of donor-conceived children.
Being donor-conceived and finding out about origins was recently covered by BBC News, where two donor-conceived people revealed the impact the news had on them.
One person had been told at age 11, for the other person it was a huge shock when he unexpectedly found out at age 22.
It's natural to feel anxious or afraid about telling a child about how they came to be born.
But by being open and honest, it helps to show donor conception as something very positive rather than negative.
Why using a UK egg donor is important for your child
Because you'll be using a UK-based, HFEA registered and identifiable egg donor for your treatment at Manchester Fertility, you'll be able to give your child some information about your egg donor at the same time as explaining origins, which can be very reassuring and help answer questions.
And when they turn 18, they'll have the opportunity to find out exactly who their egg donor is, and can even contact her if they wish to. All our egg donors are counselled and prepared for this when they donate to us.
Your child will also have the chance to find out if they have any donor-conceived siblings – children born to other patients who've used the same egg donor. And may even be able to contact them through the HFEA's Donor Sibling Link, if they have registered.
Medical matters: Family history
Your child also has the reassurance of knowing that their egg donor has a clear family medical history. Health screening and a family medical review, as far back as grandparents, is part of the egg donation process at Manchester Fertility.
Counselling: Discussing donor conception
We'll talk through all the issues relating to telling children how they came to be born as part of your counselling sessions, which are included in your treatment. Our fertility counsellors are highly experienced and can help you prepare for the future.
The Donor Conception Network is also a very useful source of help and advice. Formed by a group of families who all had children through donation, it's now the largest specialist donor conception support organisation in the world and offers a wealth of information and resources including children's storybooks.
There's also the HFEA and National Gamete Donation Trust, which has information for intended parents.
Have a baby with donor eggs at Manchester Fertility
We don't have a waiting list for UK donor eggs at Manchester Fertility, and can give you an extensive choice of healthy young egg donors to help you conceive.
To get started, speak to our dedicated Donation Team on 0161 300 2737 or self-refer here. You can also book a free one-to-one appointment to explore your options.
We have consultant appointments available and can see you without delay.
Last updated: 20th January 2020