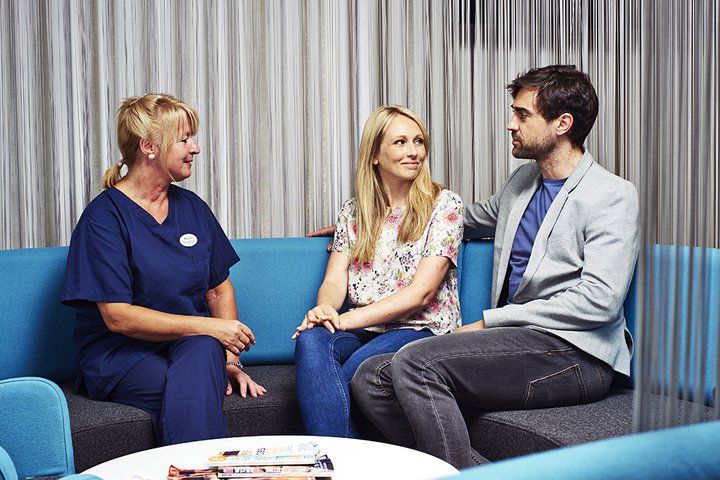 IVF isn't just the physical treatment of trying for a baby using assisted reproductive technology, the emotional effect impacts many different and often unexpected areas of your life.
So it's no surprise that the media carry regular stories of women who are 'risking it all' for the sake of a baby with no guarantees - their health, their relationships and, if going down the route of private IVF treatment, their finances.
These types of media features will undoubtedly make anyone who needs private IVF concerned. Is your clinic really focused on you, or how much you're paying them? Is the treatment you're being offered in your best interests, or the clinic's profits? Do you really need that costly treatment add-on?
In a special mini-series of blogs this week, we'll be talking about our focus not just on the physical side of treatment, but the emotional and psychological effects too.
Because at Manchester Fertility, your health and wellbeing is our priority at all times. We actively ensure that your journey with us is as stress-free as possible, from fixed-price treatment plans and refund options to help minimise the financial worries of IVF, to the emotional support of our counsellors, complementary therapy such as acupuncture and even dietary and nutrition expertise to help you prepare for treatment.
Our patient-focused policy is a point of difference that has seen us become not just one of the most successful IVF clinics in the UK, but one of the most trusted, with a long-standing ethical reputation for transparency and honesty.
If you need private IVF, you can be reassured that at Manchester Fertility:
Your entire treatment plan is individual and bespoke, designed by our consultant team to give you the highest chance of success based on your unique circumstances and test results.
We do not offer treatment unless we believe it will work. We do not put patients through repeated cycles of treatment if they are likely to fail.
No 'add-ons' are offered unless we believe they will benefit you and your likely outcome.
Treatment costs are transparent and clearly explained at the outset, with no hidden charges during your journey.
Funding options to help you to control the costs of private IVF are available, which have no impact on your proposed treatment plan.
All risks associated with your treatment will be clearly explained.
Find out why you're only in the safest of hands with us, and why so many people have trusted our team over the years to help them have a baby. Book in for a no obligation, free and friendly appointment with our Patient Advisors as a first step on 0161 300 2737 or apply here.
In our second blog post, we'll be discussing the emotional impact of needing to use a sperm donor to have a baby and the importance of the wellbeing of the male partner throughout treatment.
Last updated: 18th December 2020