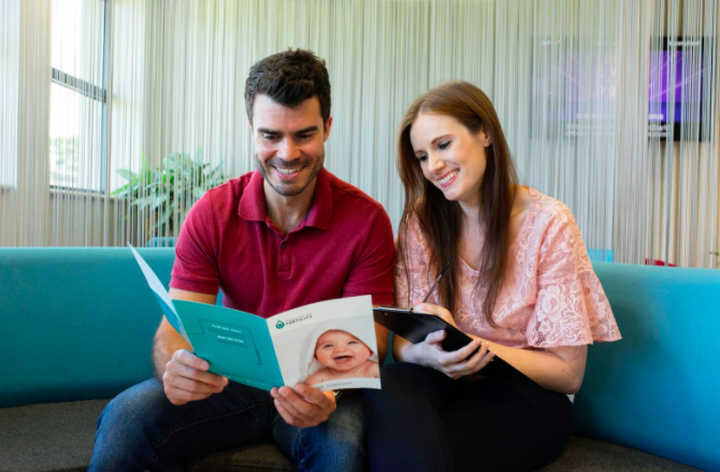 Starting IVF is an exciting and nerve-wracking time. Whether you've had treatment before or are fertility treatment first-timers, you'll naturally want to get as much information and 'insider tips' as you can.
As many of our patients ask for our advice before starting IVF, here are our top tips to help you prepare for your journey:
Get yourself physically fit and ready
Although we're taking care of the process of conception through IVF, your own health can actually influence whether IVF works or not, because of how fertility, sperm and egg quality is affected by your lifestyle choices.
So take practical steps if necessary before IVF, to reduce or gain weight, overhaul your lifestyle and get yourself fertility fit for your best chance of IVF pregnancy.
It's why there are BMI limits in place for IVF and why we encourage you to make sure you're really physically ready for treatment.
Be informed about success rates: Trust your Doctor's expertise and don't rely on comparison tables
You may see comparison tables on a fertility clinic website, but don't rely on these as an indicator of your likely success.
Fertility treatment is a highly individualised process, with lots of unique factors involved in every cycle. We don't use comparison tables at Manchester Fertility for this reason as they're often misinterpreted and can be misleading.
When it comes to your chances of pregnancy, your fertility consultant will always be realistic, open and honest with you, so you can make an informed decision and start fertility treatment with confidence.
Prepare with your partner – what if's?
IVF and fertility treatment can be physically and emotionally demanding on you and your partner. So take the time to talk through 'what ifs' before you start treatment. By tackling potential issues at the beginning, you can save yourselves a lot of stress during the journey later on if these arise.
Things you may want to talk through beforehand include:
How you plan to support each other
How many cycles of IVF you're prepared to have
What you'll do if IVF isn't successful first time
Whether to use any advanced technologies or techniques in your cycle which may be beneficial in your case
Whether to tell family, friends or work colleagues you're having IVF
How you'll fund treatment: Conventionally as you go along or via a pre-paid plan?
Financial considerations
More couples now have to deal with the financial impact of infertility, as people opt for private treatment due to NHS cuts. If funding private IVF and the possibility of needing more than one cycle is causing you a lot of anxiety,you may wish to explore pre-paid funding plans.
At Manchester Fertility we offer pre-paid plans that give you your treatment at a fixed discounted fee, include multiple cycles of treatment and even offer a refund if you don't have a live birth.
However you choose to fund treatment with us, it doesn't impact on the treatment path we've proposed for you.
Manchester Fertility: IVF advice and tips
We've helped thousands of couples in all circumstances to conceive over the past 30 years, so we completely empathise and understand how you may be feeling as you take your first steps to a family.
Speak to our Patient Advisors anytime for help and advice on 0161 300 2737. If you want to start fertility treatment with us, we have no waiting lists. Self-refer here.
Last updated: 18th December 2020