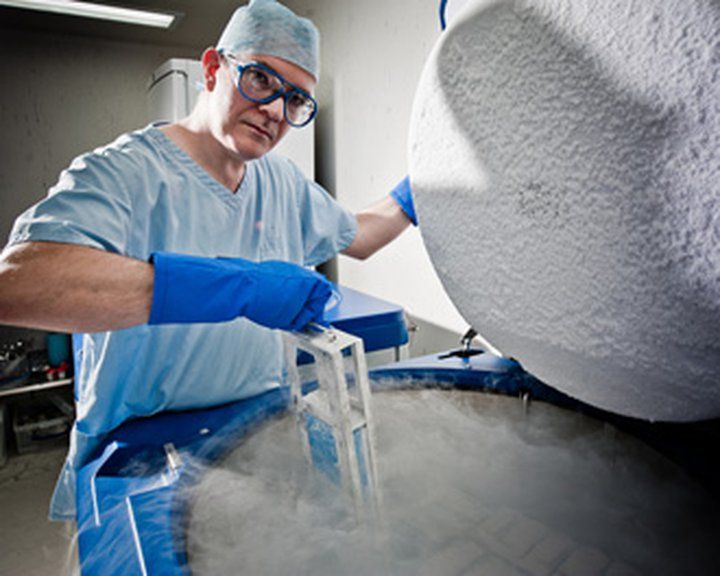 Do you need treatment with donor eggs to have a baby? At Manchester Fertility we have record pregnancy success for women using frozen donor eggs from our egg donor bank.
Out of our completed IVF cycles using frozen donated eggs so far this year, over 83% of patients have achieved pregnancy.
Our success is thanks to a number of factors including our continuous recruitment of healthy, UK-based egg donors who are aged 18-35 to maximise egg quality; the expertise of our fertility specialists and our considerable investment in egg-freezing techniques and technologies.
The state-of-the-art 'fast-freezing' vitrification method we use helps to prevent ice crystals forming in the egg, ensuring high survival rates for donor eggs frozen by us – which means more eggs are viable to use in your treatment.
Our leading pregnancy results for treatment using frozen donor eggs are also  reassuring if you're considering preserving your fertility. Egg freezing cycles have increased yearly according to the HFEA's latest report into fertility trends, as growing numbers of women opt for egg-freezing to help them have a baby in future.
But whilst overall success rates across the UK are considered statistically low in the report, it's important to remember that the report relates to 2014 data, with technology improved since then.
Our success rates show that with the right expertise and techniques, it is possible to highly increase survival rates of frozen eggs and pregnancy results.
If you need treatment with donor eggs to have a baby and would like to find out more about treatment with us, book in for a free private one-to-one with one of our Patient Advisors. We can offer immediate IVF treatment with donor eggs, with no waiting list.
If you'd like to talk to us about fertility preservation, or treatment with donor eggs, please call our dedicated Donation Team on 0161 300 2737 to get started.
Last updated: 21st January 2020