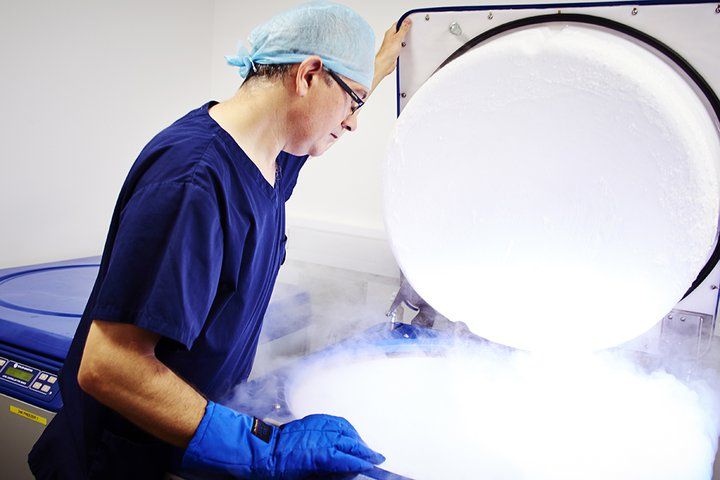 Women should freeze their eggs by the age of 35, according to latest news headlines. But what are the chances of your eggs being used successfully in future? And is egg freezing likely to work for you?
It's important to remember that using frozen eggs in fertility treatment is still fairly new. At Manchester Fertility, we welcomed our first baby born from a frozen egg just two years ago.
Here's what you should consider if you're thinking about freezing your eggs:
Your age matters:Fertility declines as you age and so the younger you are when you freeze your eggs, the better the quality, and therefore the higher the chance of successful conception in future.
How eggs are preserved:Egg freezing methods have advanced and at Manchester Fertility we use the latest technique called vitrification, or 'flash freezing'. It preserves your eggs without damaging the cells, resulting in very high survival rates for your eggs.
Realistic chances of success:Remember that future success using frozen eggs is influenced by a number of factors – your age (and the age/quality of your eggs) at the time of freezing, how many eggs are retrieved following stimulation, the methods used to freeze the eggs and how many survive the freeze/thaw process. 
Sperm quality: When you're ready to use your frozen eggs, the quality of the sperm used to fertilise the egg is also crucial. Whether you are using a partner's sperm or that of a donor, at Manchester Fertility we fertilise thawed eggs using ICSI, where a single healthy sperm is injected directly into the egg to fertilise it.
Freezing time:Your eggs can be stored in our state-of-the-art laboratory for up to 10 years. When you are ready to use your eggs, they will be thawed and checked by our expert embryologists. You can choose to fertilise them with either your partner's sperm, or sperm from one of our donors.
At Manchester Fertility our consultants will always advise you honestly and openly about whether egg freezing is worthwhile for you as a means of fertility preservation, and your likely chances of success using your eggs in future, so you can make an informed decision. We will not recommend it if we think your chances of success would be too low. 
If you'd like to find out more about egg freezing, click here or talk to our friendly Patient Advisors on 0161 300 2737.
Last updated: 20th January 2020