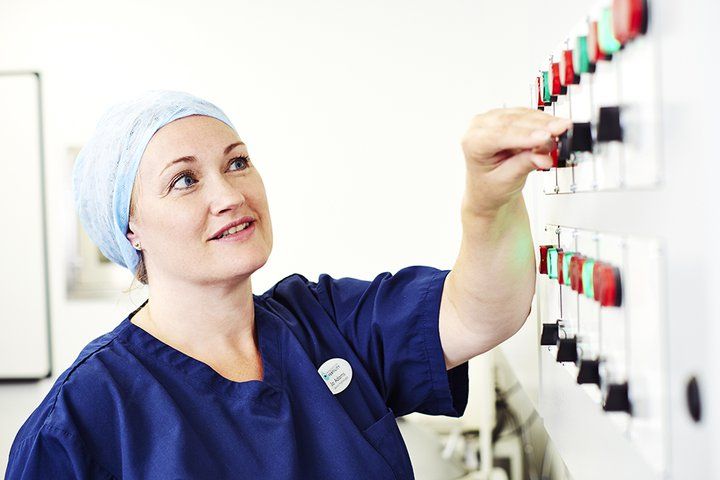 New figures from the HFEA show that more women are now freezing and storing their eggs with private infertility clinics. But when is the best time to freeze your eggs for your best chances of success?
At Manchester Fertility we welcomed our first ever baby born from a frozen egg last year. Using frozen eggs in treatment is still fairly new, but treatment success using a frozen egg depends on a number of factors – these include your age at the time of freezing, egg quality and whether your eggs survive the freeze/thaw process.
If you choose to freeze your eggs with us, we use vitrification or the 'fast-freeze' technique. It's a new modern way to preserve your eggs without damaging the cells, resulting in very high survival rates for your eggs.
We also advise that for maximum success, egg freezing should ideally be done when you are younger, simply because your eggs decline in quality as you age. Your eggs at 37 will not be the same quality as your eggs would be at age 32. So if you're considering freezing your eggs to preserve your fertility, it's vital to remember that the younger you are when you freeze your eggs, the higher the chances of success due to better egg quality.
Your eggs are stored in our state-of-the-art laboratory, and can be stored for up to 10 years. When you are ready to use your eggs, they will be thawed and checked by our expert embryologists. You can choose to fertilise them with either your partner's sperm, or sperm from one of our donors. You can also opt to use our newEmbryoScope for any of your eggs which fertilise. This is the very latest in technology which gives us crucial information about every stage of your embryo's development, so only the best embryos are selected for transfer.
Our consultants will always advise you honestly and openly about whether egg freezing is worthwhile for you as a means of fertility preservation, and your likely chances of success using your eggs. We will not recommend it if we think your chances of success would be too low.
You can read more about egg freezing here. You can also find out more about our advanced techniques to help you have a baby.
Last updated: 20th January 2020