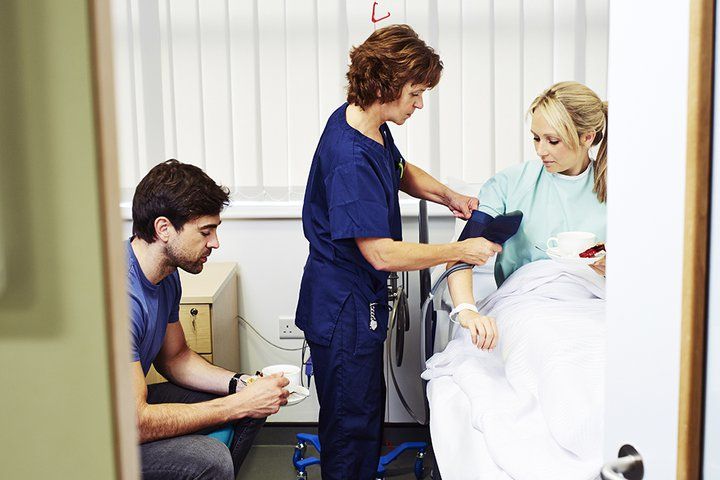 Update 09/02/16: Access Fertility has revised its pre-paid IVF plans since this content was published. Please click here to find out more.
If you found you weren't eligible for NHS IVF, would you turn to your family to help meet the cost of private treatment?
A news feature recently reported that more couples with fertility problems are seeking the help of 'the bank of mum and dad' to help pay for the cost of IVF treatment.
But with no guarantee of success, is there any way to make private IVF treatment more cost effective and less financially risky if you're paying for treatment yourself? If this is a concern for you – and we know it is for many of our patients – then you may like to consider an Access Fertility plan.
We were the first clinic in the UK to offer Access Fertility's unique pre-payment IVF plans, designed to help take away the worry of funding IVF and the financial risk of failure of treatment.
Included in each plan are multiple cycles of IVF, IVF with ICSI and even treatment with donor eggs at a heavily discounted rate, offering you substantial savings compared to paying for each cycle individually. You also receive additional technology and benefits such as EmbryoScope time-lapse development, which ensures only the best quality embryos are selected, Blastocyst culture and EmbryoGlue.
And if you choose the IVF Refund plan, you receive up to 70% refund of fees for your treatment, if it's unsuccessful after you've undergone all three of your included treatment cycles.
The idea of these plans is to give you the reassurance that your treatment is fixed and discounted, so you have no worry about finding more money during your treatment, and that future cycles of treatment are ready funded and ready for you should you need them.
These plans have proven especially popular with our patients who aren't able to get IVF on the NHS, especially the Multi-Cycle plan that's open to all patients aged 42 and under using their own eggs, with no medical review.
Find out more about the Access Fertility plans as an option to fund your treatment with us. Remember we do not 'sell' these plans directly to you, we chose to partner with Access Fertility as it ensures we remain commercially impartial, concentrating only on developing the best treatment plan for you, that gives you the highest chance of success.
We also have a dedicated team here to help you if you are eligible for NHS IVF but want to have your treatment with us instead of at your local NHS unit. We can help guide you through requesting a funding transfer for your treatment. 
Last updated: 20th January 2020