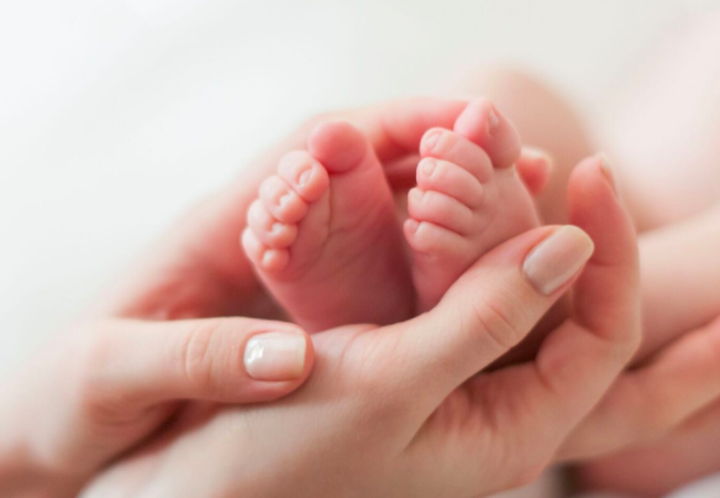 The possibility of using donor eggs to have a baby often raises lots of questions: Can I try using my own eggs first? Will I bond with my baby? What if my friend/relative has offered to be my egg donor?
Our dedicated Donation Team answers your current questions and queries relating to treatment with donor eggs, to give you reassurance and guidance:
Can I try IVF with my own eggs before using donor eggs?
Whether you can attempt to conceive first using your own eggs depends on your individual fertility test results and diagnosis. We will always look to see if there's a viable and realistic chance of pregnancy with your own eggs, before donor eggs are considered, unless medical reasons mean it's not possible.
What's important is that you're fully aware of your likely chances of success using your own eggs compared to donor eggs, so you can make an informed decision. It's vital that you're comfortable and happy to progress with your recommended treatment.
What can I know about my Manchester Fertility egg donor?
All our egg donors are women we get to know well, who donate to us either through our own Manchester Donors egg donor programme or through egg-sharing.
As you can't be given any photographs or identifying details about your potential egg donor, we make sure you're given the most detailed profile possible.
Our egg donor profiles feature a 'pen portrait' written by the donor herself, where she tells you more about her personality, her life and her hobbies.
Our egg donors also write a goodwill message to your donor-conceived child, so that you can pass this on someday. Your egg donor's identity is available to your child when they reach the age of 18 via the HFEA's Register, if they want to know who she is.
Can I use someone I know as my egg donor?
It's not unusual for women to come to us who have friends or relatives offering to donate eggs. This is called 'known donation' and it's something we're very experienced in at Manchester Fertility.
As you know your egg donor, this presents unique issues and implications for you all. As a first step, we'd invite you, your partner and your egg donor to our clinic for an informal chat.
I'm worried about bonding with my baby if I use donor eggs?
You're not alone in feeling this way, many women worry about bonding because of the maternal significance of this type of treatment.
Just remember that your egg donor is only giving you the biological means to have a baby. You are your baby's mother – you will be pregnant, nurturing and bonding with your growing baby and giving birth.
Your counselling sessions – included in your treatment with donor eggs cycle – will address these types of worries and concerns.
Are there any finance options for treatment with donor eggs?
We offer discounted treatment with a money-back guarantee for women using donor eggs, through Access Fertility's Donor Eggs IVF Refund plan.
A pre-paid fixed-price plan, gives you substantially discounted treatment, multiple cycles and a refund if you don't have a live birth.
If you prefer to pay for treatment as needed, you can be assured of transparent pricing with no hidden costs with us. We offer a choice of fresh or frozen donor eggs for cost-effective treatment.
Treatment with donor eggs: No waiting list, start your family now
If you're interested in treatment with donor eggs, have a chat to our Donation Team on 0161 300 2737. We don't have a waiting list for UK donor eggs or for consultation appointments. You can also self-refer here.
Last updated: 20th January 2020