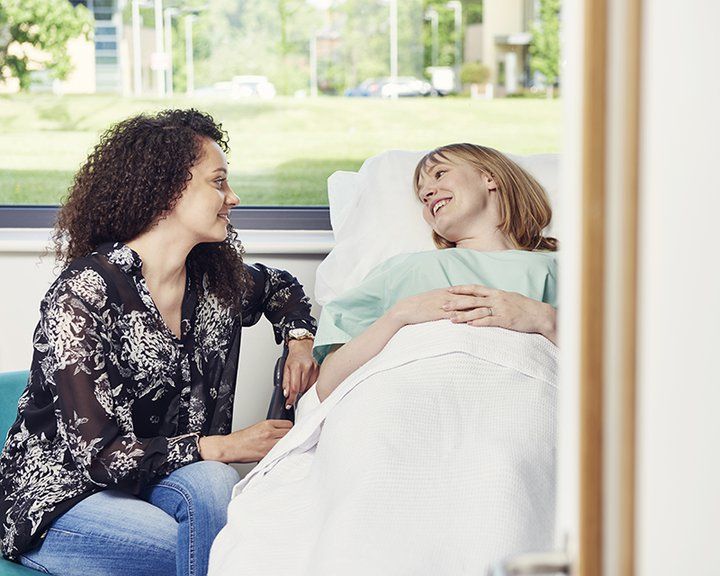 It's well known that modern lifestyle factors such as diet and stress levels affect fertility, so at Manchester Fertility we take a dual approach to your treatment by offering tailored fertility solutions alongside holistic therapies.
This integration of scientific and natural therapy ensures that if necessary, your health and wellbeing can be optimised before your cycle begins, so your chances ofsuccess aren't compromised by factors such as your diet, lifestyle or BMI.
We offer specialist acupuncture for fertility, and tailored dietary and nutrition advice, both from leading experts in their field:
Acupuncture for Fertility and IVF: Dr Greg Carter
Dr Greg Carter provides our patients with acupuncture designed for fertility, hormonal and gynaecological problems, with the therapy focusing on specific pressure points in the body.
Acupuncture is thought to help those going through IVF and fertility treatments in a number of ways, including aiding relaxation and reducing stress levels. A recent Chinese study showed it may aid conception by regulating hormone levels.
Working alongside our team, Dr Carter creates a bespoke therapy plan for you based on your diagnosis, that complements the fertility treatment recommended by your Manchester Fertility consultant.
If you're interested in acupuncture for IVF and fertility, you can book appointments with Dr Carter directly here.
Fertility Diet & Nutrition: Jeannette Jackson
Worried your BMI is too high and it might impact on your chances of IVF and fertility treatment success? Leading nutrition expert Jeannette Jackson can provide you with tailored dietary advice and support for fertility.
Whether you need a weight loss program or lifestyle changes, Jeannette offers private consultations to our patients, covering key nutrients for fertility for you and your partner, fertility boosting foods and reducing stress through diet. She also offers personal nutrition reports. To find out more about appointments with Jeannette, call our Patient Advisors on 0161 300 2737.
If you'd like to benefit from our dual approach to help you have a baby, you can also apply online here.
Last updated: 21st January 2020