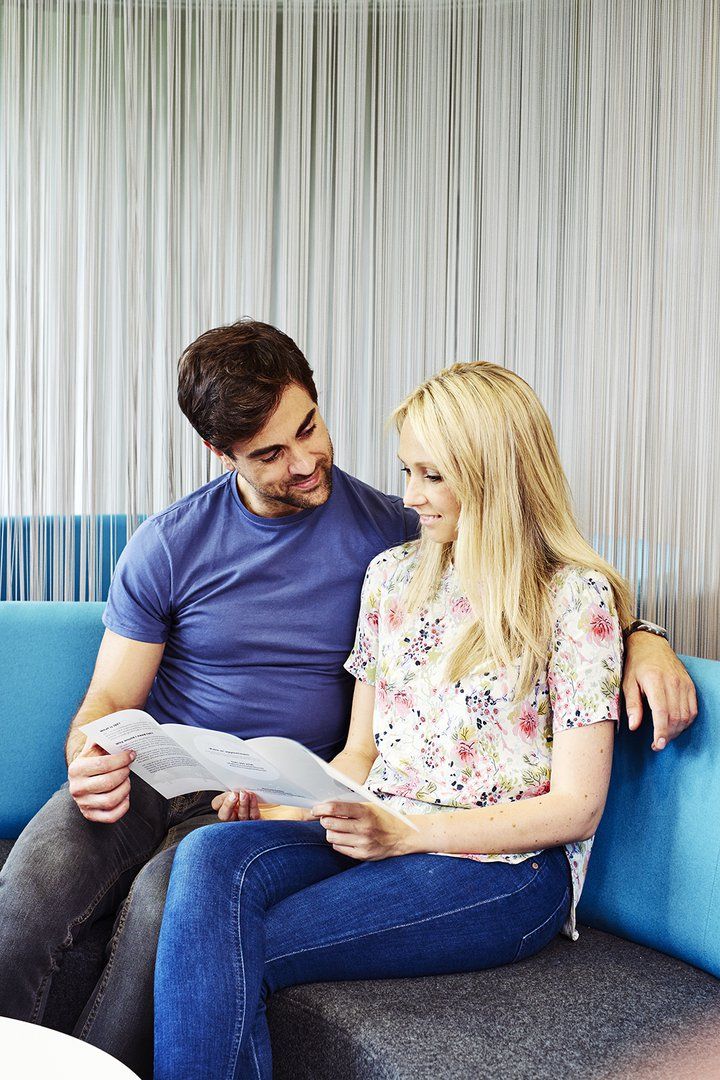 Trying for a baby but not conceived yet? Fertility clinics aren't just for people who have diagnosed fertility problems or need help to have a baby through an egg or sperm donor.
We can help you if you're planning, or actively trying, to get pregnant naturally too:
Fertility testing
If you're planning a baby, it's a good idea to identify first if there are any problems with you or your partner that could make it difficult to conceive naturally, especially if you're an older woman. Many people are unaware they have a fertility issue until they start trying for a family. Fertility testing will identify if you're going to need help to have a baby, allowing you to seek help sooner rather than later.
Our fertility checks involve either a full Fertility MOT or a Mini MOT. Available for both you and your partner, we examine all the different aspects of your fertility – from hormone levels and ovarian reserve to semen analysis – through a series of simple, non-invasive tests.
Included in your Fertility MOT is a consultation with one of our fertility specialists, who will explain your results to you in detail. If a problem is revealed, you'll also find out which treatment is recommended to overcome the issue.
Treatment options to help you conceive
If you're not getting pregnant, there are many different treatments and procedures which can be explored before IVF. If you have an irregular menstrual cycle, or an ovulatory disorder such as Polycystic Ovarian Syndrome, a course of fertility medication can stimulate your ovaries to produce a mature egg. You can then try to conceive naturally or undergo insemination using your partner's sperm in our clinic.
Don't assume IVF is the 'go to' treatment for you, IVF isn't always needed, there are many factors which affect your fertility and that of your partner. Your fertility consultant will discuss your options with you once we understand your fertility status, and will always only recommend the treatment that gives you the highest chance of success.
Help from your GP
If you've been trying for a baby for a while without success, can your GP help you? It's worth seeing your GP if you've been having regular, unprotected intercourse without conceiving, and there are no issues you're aware of as to why you're not getting pregnant – especially if you're over 35.
Dependent upon your age, your GP may suggest you just need to try for longer, or they may carry out some tests to make sure there's no medical reason you're not pregnant yet. Remember you don't need a GP referral if you'd like to get help from our specialists. We can see you straight away, we have no waiting list for consultations, you can just book in with our Patient Advisors.
Give yourself the best chance of conceiving
There are steps you can both take to ensure you give yourself the best chance of pregnancy. Make sure you know when you're actually ovulating through the use of ovulation prediction kits, so you can accurately time intercourse. Make lifestyle changes so you're both as healthy as you can be, which includes lowering your BMI if yours is too high as excess weight can affect fertility.
Above all, make sure you get help sooner rather than later if you're concerned about your fertility. If it's found that you do need treatment such as IVF to have a baby, success rates are higher the younger you are.
If you'd like our help to have a baby, speak to our friendly Patient Advisors on 0161 300 2737 or book in for a private one-to-one. This is a free, no obligation session where you can ask us any questions you have about our fertility testing and treatment options.
Last updated: 6th September 2016