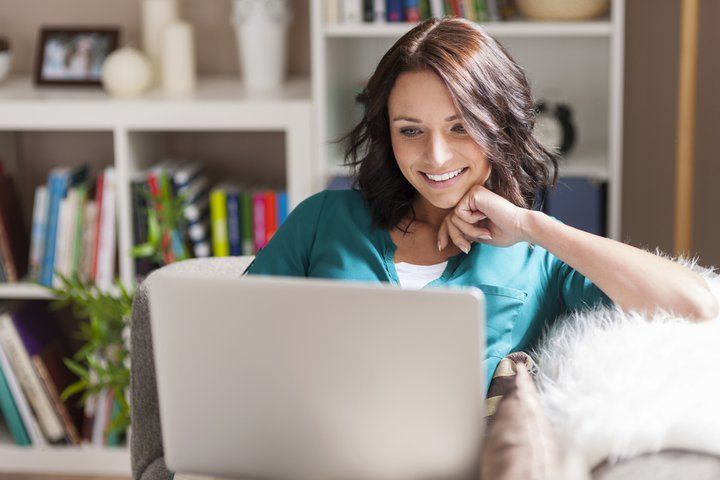 What makes a great IVF clinic? According to UK fertility regulator the HFEA, it's not just about effective treatment.
A compassionate team, transparent pricing, efficient admin processes and outstanding emotional support matter just as much too.
Here are our top 5 tips if you're researching which clinic to choose for your fertility treatment:
Make a personal visit
Visiting a clinic in person and meeting some of the team is a great first step when you're deciding where to go to have your family.
It's the best way to get a 'feel' for a clinic and to see if you'd be happy there. Remember you'll be spending a considerable amount of time at the clinic during your treatment, so it's vital that you feel comfortable with the clinic and the people who'll be looking after you.
You're welcome to book a free 1-2-1 with a Patient Advisor to come and meet us at Manchester Fertility and tour our clinic, you can also have a pre-tour online – see our reception and clinic rooms right here!
What do other patients say?
Clinic reviews are invaluable when it comes to getting a true idea of what it's like to be a patient and the whole treatment experience.
Read through patient testimonials and independent sites like Doctify – which awarded Manchester Fertility 'Excellent Patient Experience' - to see how patients have rated their treatment.
Be cautious with success rate and price comparisons
Success rates are there to give you an indication of a clinic's overall performance – they don't tell you how likely treatment is to work for you, because of the individual nature of treatment and the different types of patients treated at each clinic.
It's why the HFEA doesn't advise using success rates alone to determine which clinic to go to.
And if you're comparing prices or treatment packages, make sure that any costs the clinic provides for the treatment you're interested in includes everything that you need to pay, with no hidden fees or 'extras'.
At Manchester Fertility your treatment is fully-costed and transparently priced at consultation stage, so you know exactly what you're paying for, right from the start.
We also offer comprehensive treatment packages, which include everything involved in a typical cycle for a single fixed price. Packages are available for IVF, ICSI, treatment with donor eggs and treatment with donor sperm.
Check doctor expertise
Make sure the clinic has consultants with expertise and experience in helping others like you, or for your specific fertility issue. Seeing a specialist for your situation can make all the difference.
Manchester Fertility's consultant team has a wide range of expertise across all areas of fertility, including male infertility, miscarriage and gynaecological issues. And in treating all patient groups including older women, single women and LGBT families. We have multilingual doctors and female doctor availability.
What about support?
Patient support is just as important as the treatment a clinic can offer you, because the treatment journey isn't just a medical one. There's the emotional side of treatment too. All fertility clinics are required to offer counselling, but what else does the clinic do?
Manchester Fertility's comprehensive range of patient support services are designed to support your wellbeing at every stage of your journey.
Researching IVF clinics? Come and meet us
Why not book your free 1-2-1 to find out more about treatment with Manchester Fertility?
It's a non-medical appointment where you can come and meet our New Patient Co-ordinators to find out more about our team, our treatments, and tour our state of the art clinic. Or call us to start your conversation 0161 300 2737.
Last updated: 11th September 2019