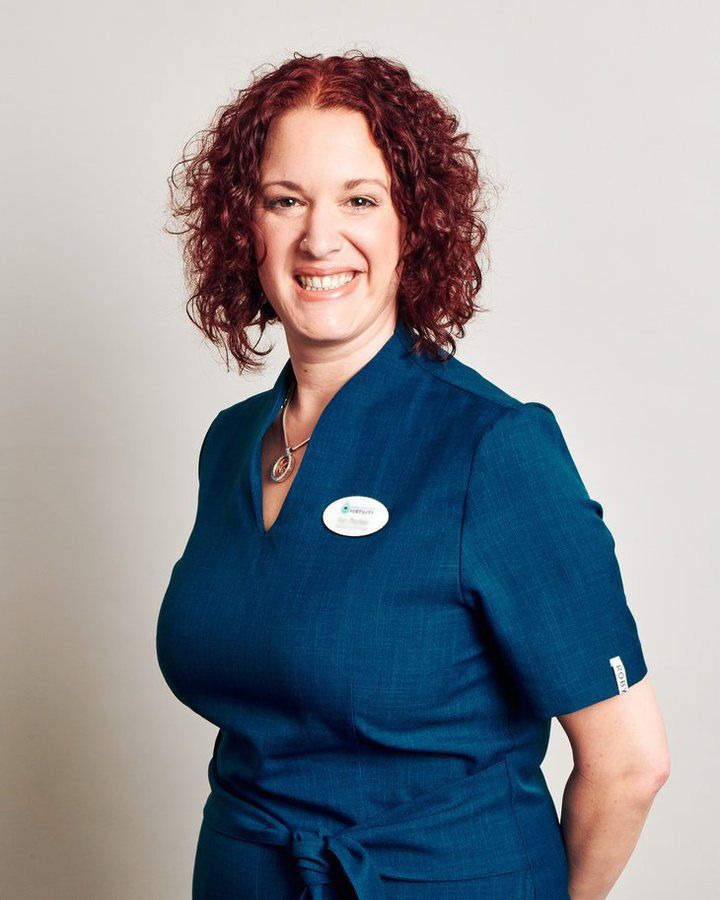 If you're planning to use an egg donor to try for a baby, one of the first people you'll meet on your journey is our Donor Programme Manager, Liz Johnson.
Part of our dedicated Donation Team, Liz is here to help guide you through the process of treatment with donor eggs, providing personal support, guidance and reassurance.
In a special blog she explains more about the essential support she provides, why working in the donor team is so special and offers advice if you're at the early stages of researching treatment.
What made you want to work with donor egg recipient patients?
It means a great deal that we can help people to finally achieve pregnancy, through the amazing gift of egg donation. 
What part of your job do you love the most?
I love getting to know our patients.  I especially enjoy the moment I find them the perfect donor match! Hearing and feeling the happiness and joy it brings is priceless. We really do want the absolute best for you, so naturally we do get emotionally involved.
What qualities do you think you need to have when you're helping patients on such a special and personal journey?
Obviously compassion and empathy, but you also need to be a really good listener and a shoulder to lean on. The treatment journey can be overwhelming, especially when you need the help of a donor, but we're here to organise everything and take all your worries away.
What sort of support do you provide to patients who need donor eggs?
Everyone at Manchester Fertility goes over and above to help you reach your dream of a family, helping you on every step of your journey. It means just as much to us as it does to you.
Why do you think personal care is so important if you need an egg donor?
Having a personal contact who knows everything about you and your treatment, and is available when you need them, is so reassuring and really helps to make this journey stress-free as possible.
Any key bits of advice for a donor eggs patient that's just starting out?
Keep in touch with us! Communication is key and I love to chat either by phone or e-mail.
What's the one thing you would say to someone who's just found out that they need an egg donor?
Making the decision to have treatment with donor eggs is a huge step. So my advice would be not to rush into a decision. Come in and see us and have a one-to-one appointment with me. I can talk you through treatment, how it works and the types of egg donors we have for you and can answer any questions you might have.
Is there one question you're always asked about treatment or our egg donors?
Yes! One of the top questions is always "Who are our donors?" Patients really love to know about our egg donors, especially the reasons why a woman might decide to donate eggs, how we recruit our egg donors and what screening our donors go through. Our egg donors are all incredible, generous women and it's so good to be able to give patients that reassurance.
Anything else you'd like to say about treatment with donor eggs at Manchester Fertility?
We are like a big, caring family here! We really do love to get to know you, to get pictures of your beautiful babies and to meet your special little person, as lots of our patients bring their babies in to see us! That's when it really hits home what we do, and just what a privilege it is.
Find out more about treatment with donor eggs
Book a free, no obligation 1-2-1 with Liz Johnson and our Donation Team by calling 0161 300 2737  or make an appointment online to get started.
Last updated: 18th October 2019