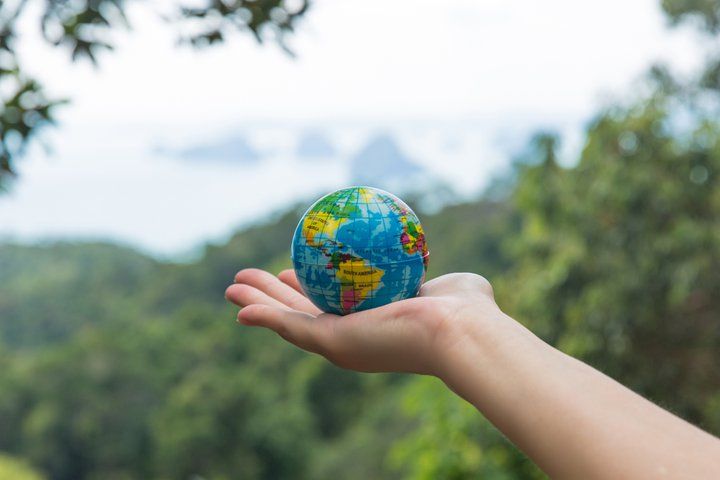 It's World Fertility Day! So we've asked some of our amazing team just what fertility means to them.
Because it's always good to take a moment to reflect on what we do, and to celebrate our achievements and the many happy families we've helped to create over the past 33 years!
Samantha Potts, Fertility Nurse Team Leader
"Fertility is an emotional journey and we never lose sight of that, so for me fertility means support and care. We are here to help, we always take the time to listen and you're never, ever alone. These are the things that people remember when they look back on their journey. It's not just the baby in your arms, it's how you got there and who helped you along the way. It makes me really happy to know that the support we give means to much."
Rita Dixon, Head Receptionist
"Fertility for me is that wonderful, emotional moment when someone brings in their new baby. I've seen them at the very start of their journey and now I'm seeing them as a parent and it's just priceless to see the joy and happiness on their faces. It makes me so proud, it's the best feeling in the world."
Peter Kerecsenyi, Fertility Consultant
"Fertility is challenging, no two cases are ever the same but it's also hugely rewarding when it's overcome and you give someone a baby against the odds. For me it also means hope - there's always hope, it's important to be optimistic because we'll do everything we can for you and I like to think it's a case of when, not if, you'll conceive."
Claire Kay, Embryologist
"We get to see what most people don't, and that's the very start of a baby's life. Fertility for me is miraculous. There's nothing better than giving someone the good news that they have fertilised eggs and good embryos for their treatment."
Joanne Adams, Andrologist & sperm bank manager
"Fertility to me is helping a single woman become a mum through sperm donation, or an infertile man become a father through fertility treatment. There's so much we can do nowadays to help someone have a family of their own."
Hayley Cuthbert, Senior Patient Advisor
"I'm often one of the first people to meet new patients so it's about giving people the much-needed reassurance that we can help. People have often been through months or even years of trying for a baby before they come to us. So it's often a relief – we're now going to take all that worry away and here's what we can do."
Lynsey Moorhead, Fertility Midwife
"Every pregnancy is precious but it's even more special when you know the journey someone's been on to get here. Caring for people during this time, when they're at their most anxious before a pregnancy test, pregnancy scan and in the earliest days of pregnancy, is incredibly rewarding. And of course, being there at the scan when they see that lovely heartbeat for the first time!"
Sharon Rodden, Fertility Counsellor
"Fertility for me is all about mental impact that struggling to conceive can have. Your emotional and psychological health on this journey is so very important, and it goes hand-in-hand with the medical side of treatment.
"Although lots of people do confide in family and friends, many don't. We are that impartial someone who you can talk to, with no judgement, no matter how you might be feeling. It's so good that counselling is included in your treatment so we can help you anytime that you need us."
Meet the Manchester Fertility team
Head to our Meet the Team page to get to know more about our team and their expertise. If you'd like to come and see us, book in for a free 1-2-1. You can tour our clinic, meet some of our team and learn more our approach and how we can help you start your journey!
Book your 1-2-1 online or call our New Patient Advisors on 0161 300 2737.
Last updated: 18th December 2020